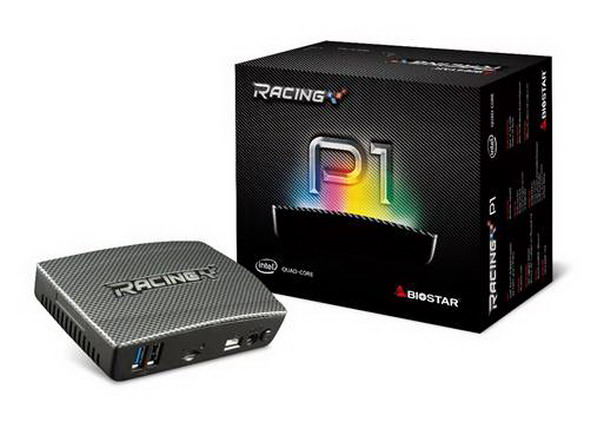 BIOSTAR is pleased to share the perfect life companion if you're looking for computing solution that goes with you wherever you go or you just need to maximize space. The BIOSTAR RACING P1 Mini-PC is unlike any laptop you've used before. Laptops tend to be heavy and have a consistent size and volume to them, offers no customization and most of all, are almost always expensive. Tablets on the other hand are just not useful for productivity and business tasks, have limited I/O ports, and aren't made for long-term usage not to mention that again, they're also expensive.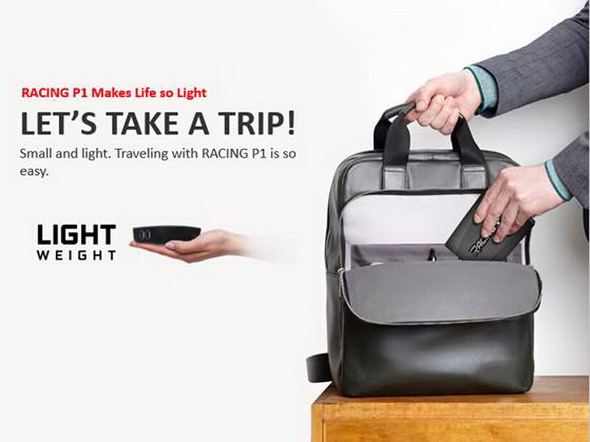 The BIOSTAR RACING P1 mini-PC beats both tablet and laptop by offering the complete PC experience in a small package. Students for example may need to share dorms with other students or may not be able to bring an entire desktop with them but they don't require a laptop in class, the BIOSTAR RACING P1 makes it easy to have a PC without taking up a lot of space.
Tablets may seem idle but they are heavily underpowered and are unfit for productivity work. The lack of connectivity, storage and actual applications make it also a challenge to work in a tablet environment which makes the BIOSTAR RACING P1 mini-PC an ideal alternative if you're a mobile professional that needs a portable workstation on different work sites. The BIOSTAR RACING P1 makes it easier to manage and maintain your personal workstation without worrying about shared data and information and since you can carry it with you, you don't need to worry about people sneaking around your workstation when you're not at your desk.
The BIOSTAR RACING P1 mini PC is also the perfect household PC, allowing a perfectly clean desktop. Store family photos, videos and watch them with the family or with a projector in your living room to share on special occassions. Relive special moments with the RACING P1. The BIOSTAR RACING P1 mini PC is so easy to use and removes the daunting big box that our grandparents can now focus on the screen without worrying about being intimidated.

BIOSTAR changes this with the BIOSTAR RACING P1 Mini PC which unlikes other brands' mini PCs offers a completely new way of thinking about the mini PC and breaks away from the ugly, router-like, oftentimes huge, heavy and pricey models that other brands offer for their mini-PC line up.
The BIOSTAR RACING P1 mini PC aims to improve the situation and it achieves all these by implementing a set of features that makes it a completely different product than any before it.'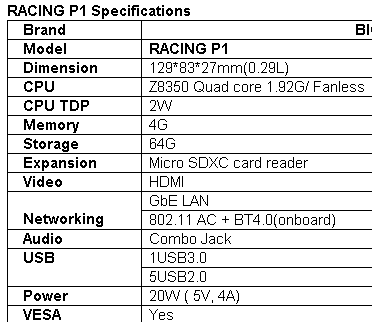 Featuring support for the BIOSTAR's signature VIVID LED DJ and 5050 LED FUN modding features that allow customization of BIOSTAR motherboards to feature customizable LED lighting, the RACING P1 also implements this feature and supports customizable LED lighting and LED strips via the 5050 header allowing a really personalized mini PC. To add to the personalized styling, the RACING P1 reflects its naming with a carbon fibre design top shell and RACING logo to bring out a unique sense of personal style.

Designed for maximum space-saving and portability, the BIOSTAR RACING P1 is VESA mount compatible allowing you to fix it to your monitor as desired creating extra space and leaving a clutter free desk. At 0.29L, its also lightweight and can fit in most bags letting you bring your computer everywhere.

Despite its size, the BIOSTAR RACING P1 packs plenty of power. The BIOSTAR RACING P1 mini-PC features an Intel Z8350 quad-core processor with clock-speeds up to 1.92G with a maximum TDP of only 2W allowing the BIOSTAR RACING P1 operate completely fanless hence completely silent operation.

Full 64GB of internal storage allows adequate space for operating system files and documents and 6-USB slots plus a microSD card reader allows complete expandability for storage.

Any major computer upgrade generally requires a full software reinstall too. No so if you heed the advice in the guide to Upgrading a Motherboard without Reinstalling. PCSTATS Tips