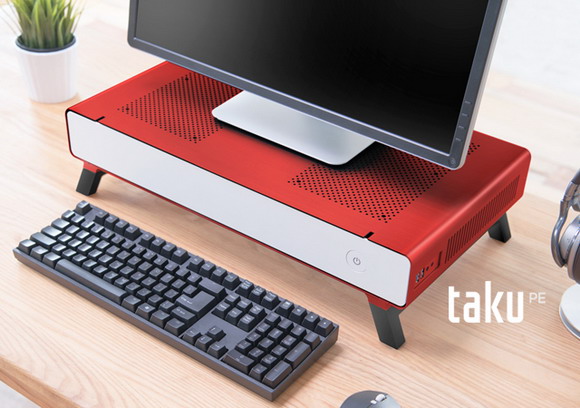 CRYORIG, the PC Cooling and peripherals innovator is releasing their first PC case project the Taku on crowdfunding website Kickstarter. The Taku, first announced and exhibited last summer, will also be shown during Computex 2017. The TAKU has been in development for over 2 Years in house, with over 6 months of co-development with manufacturing partner Lian Li. The Taku Kickstarter campaign begins on May 29th and ends on July 28th. Besides offering backers the chance to be the first people to receive the Taku, backers are also offered multiple customization options only available on Kickstarter.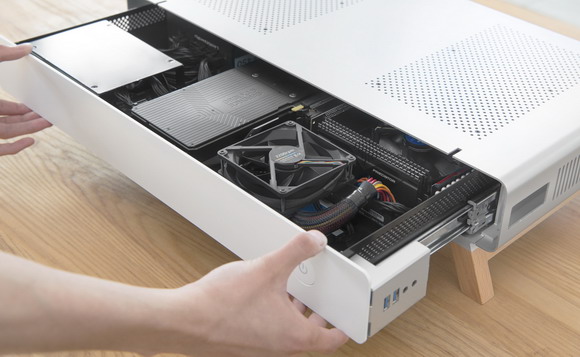 The TAKU is a hybrid between a PC Monitor Stand and a high-end ITX form factor PC case. With the TAKU, the PC footprint is minimized to free up desk space while at the same time fitting a high-performance PC system. The benefit of this state of the art design is that the monitor, keyboard and the full PC system is arranged vertically on top of each other. Meaning the total footprint is lowered, and valuable deskspace is freed. The Taku is compatible with GPU's up to 280 mm, ITX form factor mainboards, SFX or SFX-L power supplies, fully capable of housing a high-end Gaming PC. Taku's storage space is also well taken care of. The Taku can also fit 1x 3.5" HDD and two 2.5" SSD/HDD.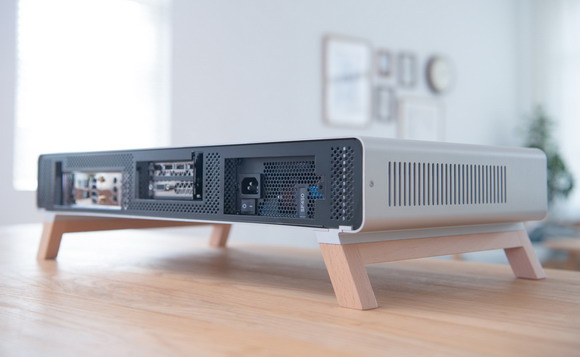 As a PC Monitor Stand the Taku can support monitors up to 15 kg and fit a full 104 key mechanical keyboard underneath the stand. The system tray can be fully slid out of the chassis for easy installation of PC components or upgrades. On the right side of the Taku you'll find dual USB 3.0 ports and audio in/out ports. An USB-Type C port will be made available in later revisions. The Taku will also include two cable management holes at the front. This allows for cables to be run through the system tray and connected to the back ports of the Taku. Providing easy and clean cable management of USB charging lines for your phone or peripheral.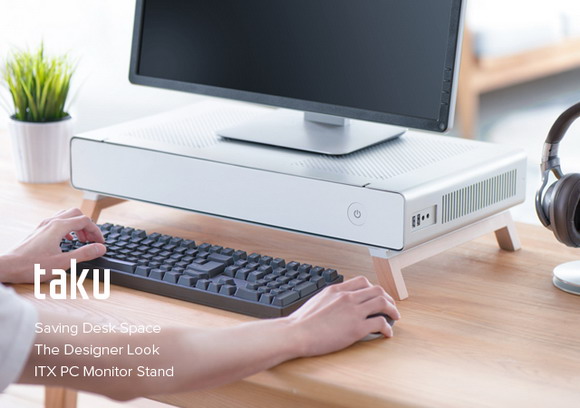 With the Taku, CRYORIG combines wood and aluminum to create an organic feeling piece of Technology that would fit perfectly into any home, or work environment. CRYORIG is going to add one C7 ITX Cooler free of charge, if the Taku project exceeds 1.000 units. The Taku campaign will begin on May 29th and offer multiple colors and material options for users to mix and match. Early bird backers will be able to get the Taku at USD$ 250 (-VAT,-shipping) with standard Taku Classics going up to USD$ 299(-VAT,-shipping), the custom TAKU PE's cost will depend on customization options. First shipments of the Taku will go out to backers beginning September 2017.

You do software updates to get the most from favourite programs right? Updating a motherboard BIOS can in a timely manner is also critical. The guide to Flashing a Motherboard BIOS spells out the often complicated steps in plain english. PCSTATS Tips