PCSTATS TechTip: Isolate a browser with Sandboxie to protect your PC from Malware
If your day job includes checking out hundreds of websites for an advertising company, you're bound to visit more than a few dodgy sites and click on a fair number of suspect links. This kind of work can be as risky as riding a motorcycle without a helmet!
One way to help protect your PC from the malware and mischievous scripts a web browser is exposed to, is to run the browser in what's called a 'sandbox'. A sandbox is computer term for an isolated virtual container in which untrusted programs can be run. One such application is called Sandboxie.
Sandboxie 4.08 (www.sandboxie.com) allows you to "Run programs in a sandbox to prevent rogue software and other malware from making permanent changes to your PC, by not allowing them to write to the hard drive." The program is 32-bit and 64-bit compatible and works with any web browser, or program for that matter. Download it here and install the program. It will automatically sandbox whatever browser is set to your default, ie. FireFox, Internet Explorer or Chrome.

To launch the Sandboxie version of the web browser, click on the pizza slice icon. This will bring up a browser window denoted by [#] hash tags [#] and a yellow line when you mouse over it. Within this browser you can do everything you'd normally do, with all your bookmarks and extensions, etc.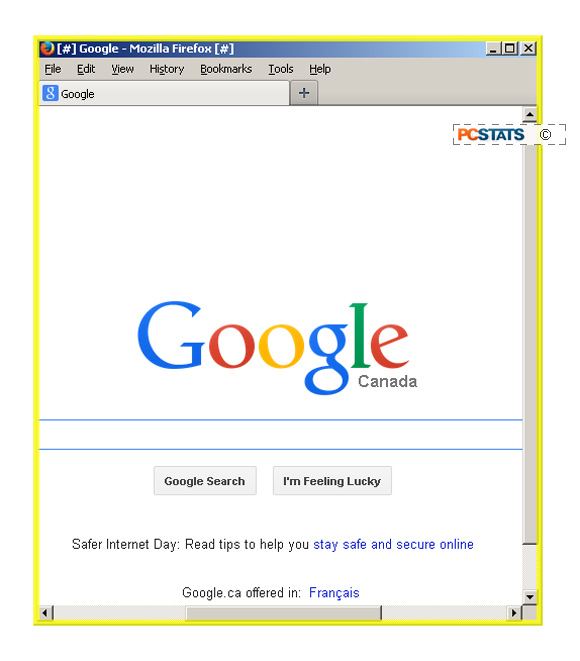 The only difference is that all temporary files related to this FireFox browser are stored in a isolated container. If you open up Windows Explorer and navigate to C:/ you'll see the virtual folder identified like so:
After you've done all your work, if you wish to delete any traces of the suspect data the sandboxed version of Firefox was potentially exposed to, it's quite easy. Go the right hand task bar, right-click on the yellow sandbox icon and bring up the menu and select "Delete Contents". If the Sandboxed program crashes or experiences some kind of malware, it's just as easy to terminate the program in the virtual, isolated environment.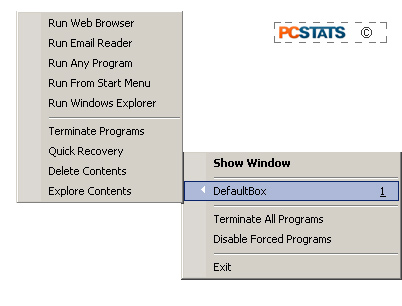 Now granted, Sandboxie will not protect your computer from every kind of malware and virus out there, but it is incrementally better than exposing your browser to these kinds of risks, even with antivirus software installed.
Be nice, 'Like PCSTATS' on FB and also let us know what you think of this Tech Tip!