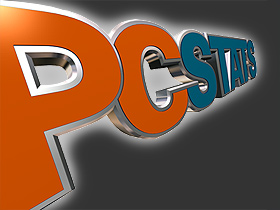 PCSTATS is looking for new individuals to join the team!
December 14, 2005
If you have at least 2 years previous work experience in computer servicing and repair, or writing for a publication that focuses on computers and technology, then listen closely...
First, write a cover letter and update that rusty old resume. Next, bunker down in front of the keyboard and type out an article of 1000 words or more to showcase your stellar grammar, spelling, and technical know-how. The focus can be on anything computer related, but keep it original and informative. If you decide to write a review, be prepared to back it up with benchmarks.
Submit your resume and a sample of your written work to the Editor. To be considered for any position you must reside in Toronto Canada, have excellent written skills, and demonstrate some extraordinary enthusiasm for the computing world. A strong addiction to coffee also helps. :-)
Keep in mind that working for a computer publication like PCSTATS involves a lot of hard work. Writting compelling articles, guides and reviews every day requires dedication to the task, and an eye for details. It's an important job, and since PCSTATS is read by millions, we owe it to our readers to present factual information and objective opinions which enable them to make informed decisions on their own.
Thanks to everyone who takes the time to apply, but only those who meet the requirements will be contacted.
Editor-in-Chief
Max Page