A quick glance at the BIOS and you know who Abit is trying to target instantly - tweakers and overclockers. The KR7A-133RAID uses the Award BIOS which easily has the most tweaks of any motherboard out there. Team up this BIOS with ABits Soft Menu III and an overclocker can take full control of their system.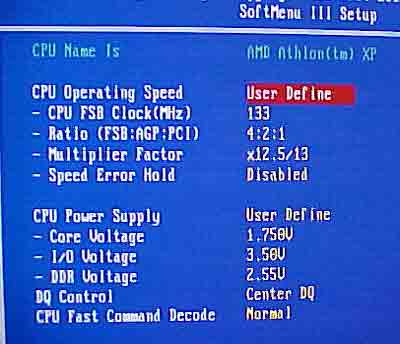 FSB can be adjusted 1 MHz a time from 100 MHz to 250 MHz FSB! The KT266A only supports up to a 1/4 PCI divider and 1/2 AGP, but for 200 MHz based processors running at 100 MHz FSB, you can change it to 1/3 PCI and 2/3 AGP. The ever elusive 1/5th PCI divider is not present on the KR7A-133RAID however.
CPU core voltage ranges from 1.10V to 1.85V. It would have been nice to see something a little higher then that, but you can't win them all! I/O Voltage can be tweaked from 3.5V to 3.65V which is handy in reaching those really high FSB's.
Memory could only be adjusted from 2.55V to 2.85V, which again is a little disappointing since the Epox 8KHA+ can go all the way up to 3.2V.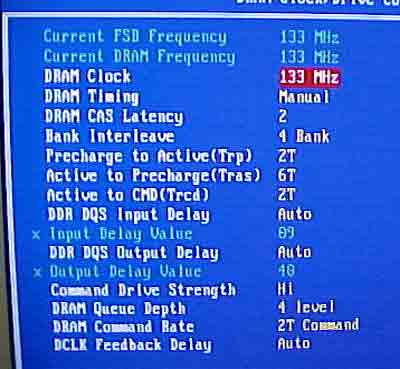 As you can see here, there are many memory tweaks available for any computer enthusiast. From CAS latency, to DRAM timing to Bank Interleave options - if you can't find the memory tweak you're looking for, you won't find it anywhere!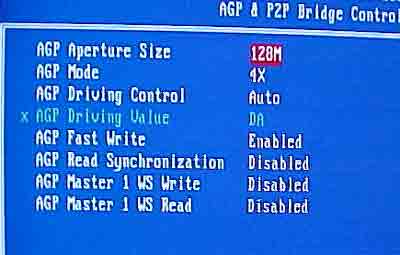 AGP options were pretty standard however. Users are able to set the AGP Aperture Size, AGP mode and AGP Driving Control.