Soltek cools the i845E chipset with a neat looking silver colour heatsink. It's a little on the small side but since the i845E doesn't generate a lot of heat it's not a big deal anyway. We loved how Soltek put that piece of plastic on the chipset heatsink retention mech, it makes removing it much easier. Other little things that Soltek does is, they reenforced the back of the CPU socket with a plastic back plane pcb support, this stops the motherboard from warping when the heatsink is locked down.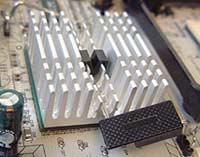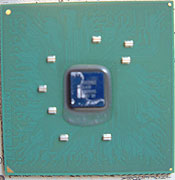 BIOS:
Soltek uses a modified version of the Award BIOS for their SL-85DR2. It's very straight forward and has all the regular tweaks we've become accustomed to like CAS latency settings and Memory speed timings.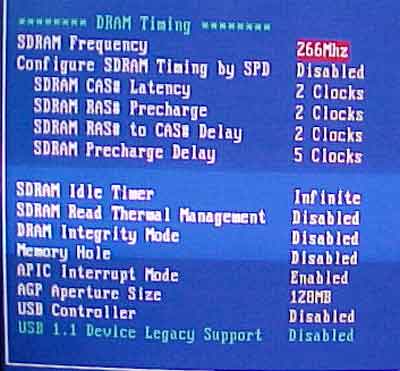 All the memory tweaks you would ever want are here. CAS Latency, Memory frequency, RAS Precharge time. Intel based boards though have never had many AGP tweaks like VIA based ones.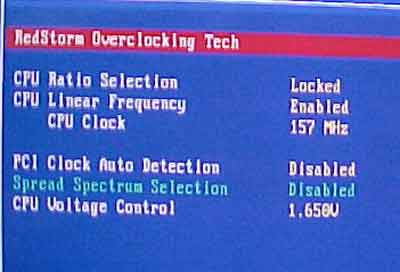 Here we can adjust the FSB 1 MHz at a time from 100-200 MHz. We wish Soltek allowed for you to just type the FSB rather then only being able to scroll. Since our 1.6A does about 160 MHz FSB it can take a while to scroll down to 160.