PCMark is a new benchmark from our pals at MadOnion which a whole system benchmark. It can be used on desktop PC's, Laptops and even Workstations and tests everyday computing from home to office usage. PCMark specifically stresses the CPU, memory subsystem, graphics subsystem, hard drives, WindowsXP GUI (if WinXP is used), video performance and even laptop batteries. This benchmark was released March 12, 2002 and can be downloaded from Madonion if you would like to give it a test run on your computer for comparisons sake...
PCMark2002 Benchmark Results
Processor
PCMarks
Ranking
1.
P4 2.66 GHz
6570
2.
XP 2400+ (2 GHz)
5947
3.
XP 2700+ (2.16 GHz)
6469
4.
XP 2700+ (2.4 GHz)
7124
PCMark seems to think the P4 2.66 and XP 2700+ perform about the same. Overclocking brings a very substantial performance boost to our the powerful little AthlonXP 2700+.
3DMark2001 SE is the latest installment in the 3DMark series by MadOnion. By combining DirectX8 support with completely new graphics, it continues to provide good overall system benchmarks. 3DMark2001 SE has been created in cooperation with the major 3D accelerator and processor manufacturers to provide a reliable set of diagnostic tools. The suite demonstrates 3D gaming performance by using real-world gaming technology to test a system's true performance abilities. Tests include: DirectX8 Vertex Shaders, Pixel Shaders and Point Sprites, DOT3 and Environment Mapped Bump Mapping, support for Full Scene Anti-aliasing and Texture Compression and two game tests using Ipion real-time physics. Higher 3DMark scores denote better performance.
3DMark2001 SE Benchmark Results
Processor
3DMarks
Ranking
1.
P4 2.66 GHz
14347
2.
XP 2400+ (2 GHz)
N/A
3.
XP 2700+ (2.16 GHz)
14371
4.
XP 2700+ (2.4 GHz)
15004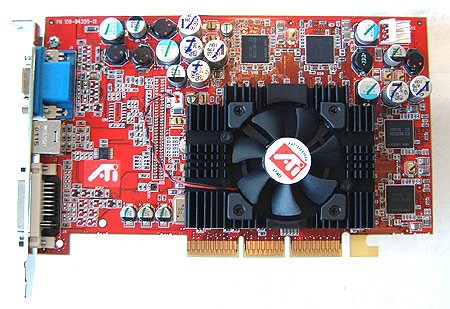 When teamed up with an ATi Radeon 9700 Pro, breaking 14k 3DMarks is easy. Amazing, when the XP 2700+ is overclocked even with the Radeon 9700 Pro at stock we are able to break 15k! Stay tuned for more on the ATi Radeon 9700 - coming soon!