Abstract: The Tyan Tiger S2722 is based on the Intel server E7500 chipset and supports up to two Socket 603 Xeon processors.
86% Rating:
Home > Reviews > Motherboards > Tyan S2722GNN
Benchmarks: WebBench static_mt_wb401
WebBench lets you measure Web server software performance by running different Web server packages on the same server hardware or by running a given Web server package on different hardware platforms. The latest version of WebBench answers user requests for more connections and other facilities for putting more stress on bigger servers and more accurately modeling real-world server workloads. WebBench's standard test suites produce two overall scores for the server: requests per second and throughput as measured in bytes per second. WebBench provides both static standard test suites and dynamic standard test suites (which execute applications that actually run on the server). In addition, you can easily create your own test suites. No matter which test suites you use, your PC clients must be running either Windows 95/98 or Windows NT/3w2000 and the controller must be running Windows NT or Windows 2000.
WebBench
static_mt_wb401
Throughput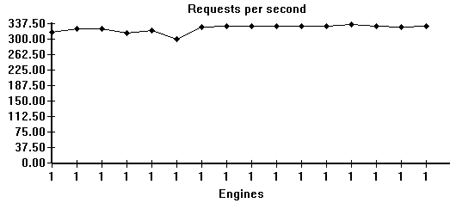 Tyan S2720 (HT Enabled)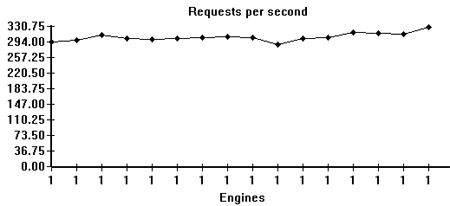 Tyan S2722 (HT Disabled)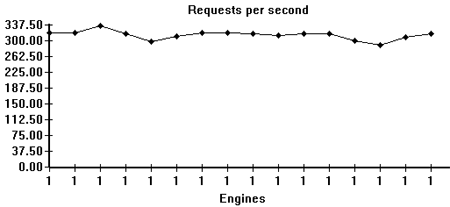 Tyan S2722 (HT Enabled)
Hmm, it seems like the Tyan S2722 gets a slight performance boost with HyperThreading enabled. It performs on par with the more expensive S2720.
SEARCH PCSTATS

---

Use the power of Google to search all of PCSTATS and the PCSTATS Forums. Tell us what you think of this new feature - FEEDBACK?