For the newebie users out there you're certainly going to appreciate the detailed Asus manuals. If you have a problem, just breeze through the manual and you'll get a detailed explanation in laymen's terms.

You'll certainly need to refer to the manual when installing or adjusting the motherboard into your case as the P4C800-DLX is not very well labelled. It would have been nice if Asus places the USB headers in a more user friendly location. With them where they are right now, the USB cables may interfere with the other system devices.
Asus motherboards always seem to carry a slight price premium (on the new stuff, not old) and while I don't mind paying more for quality components, I was disappointed to see Asus equip their P4C800-DLX with a non CSA enabled Gigabit NIC.
With the 3Com Marvell Gigabit LAN running through the PCI bus and with the motherboard supporting other high bandwidth devices (IEEE 1394 and USB 2.0) the PCI bus may become saturated fairly quickly.
Certainly not what I would expect from a motherboard that retails for $261 CDN ($186 US)!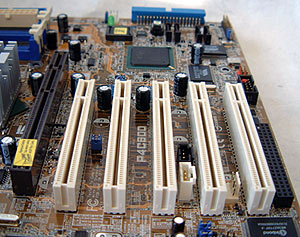 Lastly it was a bit disappointing to see that Asus chose to use the ICH5 southbridge instead of the ICH5R which incorporates Intel RAID into the Southbridge. Up next, a look at Intel's PAT and some overclocking fun with the P4C800!