I was able to track down a Leufken's Gold Finger Device, and despite my greatest efforts, I could only manage to overclock the CPU to 650Mhz @ 1.65V. These results are disappointing to say the least. Let's hope that the limitation is the CPU and not the motherboard.
WCPUID: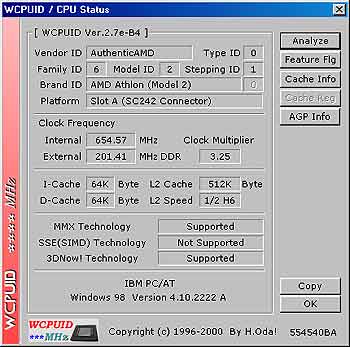 650Mhz...
SiSoft Sandra: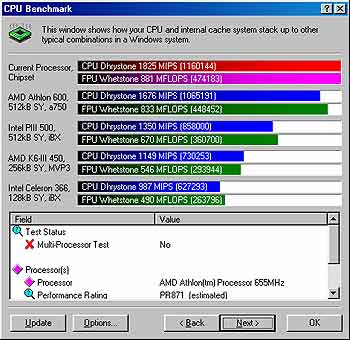 At 650Mhz, there is a more of a definitive difference against the 600Mhz reference system.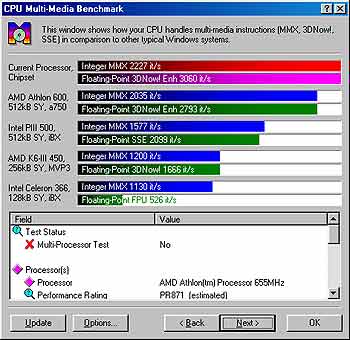 With the 50Mhz increase, the 650Mhz clocked CPU is cleary ahead of the 600Mhz reference system.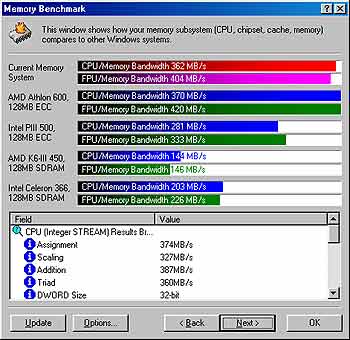 The memory bandwidth scores are slightly behind the reference system, even though they are both running utilizing the same FSB frequency.