Abstract: The controller is the AAA-UDMA, a four-channel UDMA/66 RAID controller supporting up to four hard drives in RAID 0, RAID 1, RAID 0/1, and RAID 5 configurations.

Home > Reviews > Servers > Adaptec AAA-UDMA
RAID 1 Performance
Now let's take a look at the controller's RAID 1 performance: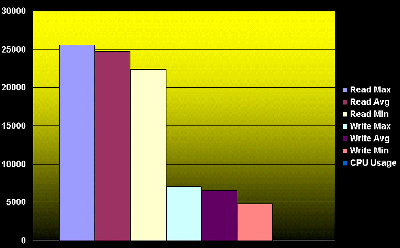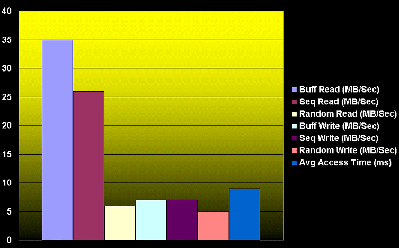 These results aren't bad at all. The read performance is, at worst, the same as that of the single-drive RAID 0. As expected, the write performance was lower, although sometimes significantly lower. Still, this is about what I'd expect from a RAID 1 array. Next, let's see how the RAID 0/1 array performed: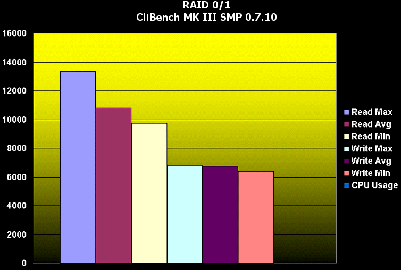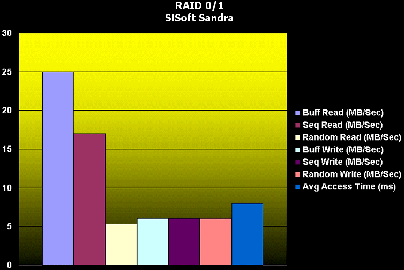 These are definitely another set of disappointing results. The ideal RAID 0/1 array should be a little slower than the ideal two-drive RAID 0 array. This one is, at best, as fast as a single drive, and is in many cases slower. It looks like you'd do better by using two RAID 1 arrays instead of a RAID 0/1 array, unless you really need a single huge volume for storage.
SEARCH PCSTATS

---

Use the power of Google to search all of PCSTATS and the PCSTATS Forums. Tell us what you think of this new feature - FEEDBACK?