[>>]

[>>]

[>>]

[>>]

More>>

Search...

| | |
| --- | --- |
| General News | |

... 11 news stories awaiting approval
Cooler Master MasterCase H500P review

We have a new HAF in da house. Join us as we review the Cooler Master MasterCase H500P. The PC case has been redesigned for the year 2017 and that includes usage of a tempered glass side-panel as well as the biggest 200mm RGB fans you have ever seen. Of and if you like to do so, you could also mount, well hang your graphics card in a vertical position.

Middle-Earth Shadow of War: Performance Analysis

Middle-earth: Shadow of War is one of the most anticipated titles this season, which got some pre-launch attention due to the inclusion of loot boxes. We are more interested in the technical aspects of the game and tested it on 15 recent graphics cards with and without the optionally available Ultra HD Texture Pack.

Intel Core i3, i5, i7 With NVIDIA vs. AMD Radeon For Linux

"For those wondering which Intel Coffeelake processors would make the most sense for a Linux gaming rig, I took the new Core i3 8100, Core i5 8400, and Core i7 8700K processors and tested them each with two Radeon and two NVIDIA GeForce graphics cards for looking at the overall Linux OpenGL/Vulkan gaming performance."

MSI X299 SLI Plus motherboard

"The MSI X299 SLI Plus is a budget friendly way to get into the high performance LGA 2066 socket, while offering great features. For testing in this review I will be using the Intel Core i5-7640X which has an unlocked multiplier, runs at 4 GHz, and features quad cores and threads."

Intel Core i3 8100: 3.6GHz Quad-Core With UHD Graphics

"The new Intel Core i3 8100 processor is a quad-core CPU running at 3.6GHz, offers integrated UHD Graphics 630, 6MB L3 cache, and has a 65 Watt TDP. This Intel quad-core CPU will cost you less than $120 USD. As about to be shown in these Ubuntu Linux benchmark results, this lowest-end Coffeelake CPU right now has a lot to offer. Here is a 30-way Intel/AMD Ubuntu benchmark comparison featuring the i3 8100, i5 8400, i7 8700K, and many other CPUs going back to the Sandy Bridge and Bulldozer days."

Asus ROG Strix Z370-F Gaming @ LanOC Reviews

Well, the Coffee Lake launch is here and to support Intel's new CPUs we also have new motherboards. As I write this I have two boards in the office that I have been testing, the first being the Asus ROG Strix Z370-F that I used to test the two CPUs for the review. Asus's boards have been solid and this one doesn't look to be any different. As a Strix board, it has Asus's now standard color neutral layout that uses black and gray, RGB lighting, and the angular Strix look. Today I'm going to take a look at its features, confirm that it performs well, check out the UEFI, and then talk a little about where it sits in the market and find out if it is worth picking up.

Datamancer Diviner Keyboard

The Datamancer Diviner is a full size keyboard featuring their often imitated, but never duplicated typewriter-style keycaps. Aiming to look at home in the Victorian era, it features a thick wooden case, ornaments and jewels that are tasteful, and some nice functionality courtesy of its DIP switches that allow for multiple keyboard layouts.

Logitech G603 and G613 LightSpeed Wireless Mouse and Keyboard

Legit Reviews recently had the opportunity to review the Logitech G703 LightSpeed Wireless Gaming mouse, along with the new PowerPlay Wireless Charging System. The G703 LightSpeed has an amazingly comfortable shape for right handed users, along with very responsive Omron switches for the main buttons and of course, Logitech LightSpeed wireless technology, which I've found offers wireless performance that is indiscernible from wired performance. Unfortunately, the G703 LightSpeed only offers about two days of battery life under normal usage when RGB lighting is being used, unless you invest in the $100 PowerPlay system, which brings the cost of entry to $200. Another barrier is that the G703 LightSpeed comes in at a $100 MSRP, which will put it out of budget for many users. Fortunately, as Logitech was developing the high end G703 and G903 LightSpeed mice alongside PowerPlay, a more economical wireless mouse was being devised for the masses, along with a wireless keyboard that would offer 1 ms response time and mechanical keys for the first time, ever. Today, LegitReviews has the opportunity to share the results of this development, the G603 LightSpeed Wireless Gaming Mouse and its companion, the G613 LightSpeed Wireless Gaming Keyboard.



EKEN V8S Native 4k Action Camera Review

Featuring an native 4k Image Processor SoC by Ambarella the V8S Action Camera by EKEN may not be at the top of its class but it's certainly worth your attention especially if you're on a tight budget.

ASUS Crosshair VI Hero board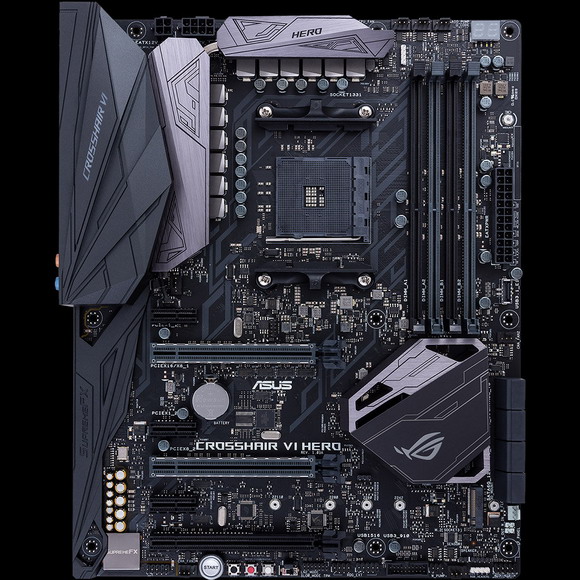 The ASUS Crosshair VI Hero board features a black PCB with a plastic armor overlay covering the board's rear panel and audio subsystem components. ASUS added RGB LED backlighting to the rear panel cover and chipset heat sink to illuminate the board and ASUS ROG logos, as well as under board lighting along the sound PCB separator line. ASUS designed the board around the AMD X370 chipset, offering support for AMD's Ryzen processor line and Dual Channel DDR4 memory running at a 2400MHz speed. The Crosshair VI Hero motherboard can be found in the wild at an MRSP of $254.99

Crucial BX300 240GB SSD Review

"With the BX300, Micron has succeeded to bring to the market an affordable mainstream SSD that is able to deliver sustained performance (unlike TLC-based counterparts) and also uses DRAM cache in order to obtain a speed boost. The Silicon Motion SM2258 comes in a 323-ball TFBGA package and is a 4-channel controller; it comes with quite a bit of data protection and reliability features, while the drive is accompanied by a 3-year limited warranty."

AOC AGON AG322QCX 144Hz Freesync 31.5in Curved Gaming Monitor Review

Curved screens are really starting to come of age for gaming. We are seeing more and more of these, in many different sizes, and the latest to grace the KitGuru testing table is the AOC AGON AG322QCX. It's pretty sizeable at 31.5in, but unlike many larger screens it's still packed with features to please the serious gamer.

Rosewill Nebula GX30

The Rosewill Nebula GX30 costs as little as $37, but that doesn't stop it from having an impressive feature list, one that includes build materials like metal and memory foam, RGB LEDs, removable ear cushions and a detachable microphone. However, that's not all - it also performs above and beyond every expectation, which makes it a great choice for gamers on a tight budget.

NVIDIA GeForce GTX 1070 Ti Details Leaked

We now know that NVIDIA will release the GeForce GTX 1070 Ti to take on the Radeon RX Vega 56. Get the full details - price, specifications, availability and more!



The best Guides by the best writers on the internet; PCSTATS Beginners Guides explain computers, software, and all those other wonderful things that cause you frustration.

Learn how to use your computer better, master the internet while protecting yourself, and know what to do when your hard drive kicks the bucket.



"Get the 'Stats and Stay Informed!"