[>>]

[>>]

[>>]

[>>]

More>>

Search...

| | |
| --- | --- |
| General News | |

... 25 news stories awaiting approval
MSI GeForce GTX 1060 6GT OC review

We'll review the MSI GeForce GTX 1060 6GT OC 6GB model, aimed at the budget minded consumer this card is much cheaper (249 USD) compared to the GAMING edition, yet comes factory overclocked but not with the niche things like RGB LED system, backplates and premium cooler.

MSI GeForce GTX 1060 6GT OC review

We'll review the MSI GeForce GTX 1060 6GT OC 6GB model, aimed at the budget minded consumer this card is much cheaper (249 USD) compared to the GAMING edition, yet comes factory overclocked but not with the niche things like RGB LED system, backplates and premium cooler.


Zotac GTX 1060 AMP! Edition @ LanOC Reviews

Last week I spent the entire week covering AMD cards, so to mix things up today I want to revisit the GTX 1060. This time, however, I'm taking a look at the Zotac GTX 1060 AMP! Edition. I had a chance to check out how well the Founders Edition card and now today I can see how the 1060 performs with a little bit of an overclock and an aftermarket cooler. With all of that, this card also retails for less than the Founders Edition card. The GTX 1060 AMP! Edition isn't the smallest GTX 1060 out on the market, but it is noticeably smaller than the Founders Edition, if it performs well I might just see if it fits in our most recent Lunchbox build as well.

A new cycle begins for desktop motherboards: Q&A with Gigabyte

The launch of virtual reality headsets for the consumer market and the increasing demand for ultra high-definition (4K) gaming and movies are putting pressure on tablets, smartphones and games consoles which are struggling to enable these next-gen experiences. As a result, the traditional desktop PC has an opportunity to return to favor as a major content consumption device in the home over the next few years.


Seasonic PRIME 750W Titanium PSU

The new Seasonic PRIME 750W Titanium PSU is simply the best power supply we have tested to date. Sea Sonic Electronics Co., Ltd has been designing and building PC power supplies since 1981 and they are one of the most highly respected manufacturers on the planet. Not only do they market power supplies under their own Seasonic name but they are the OEM for many other big name brands.

Cooler Master 'MasterMouse Pro L' Review

We review a lot of gaming mice at KitGuru and while many of them are impressive, we don't get to see too many with hardware customisation options. Today, we are taking a look at the Cooler Master 'MasterMouse Pro L', a true ambidextrous mouse with modular covers for the body and side grips, allowing users to make physical changes to the mouse to better suit them. Pair that with RGB lighting and a 12,000 DPI sensor and we are left with a mouse that sounds very impressive on paper, but how does it perform?

Cooler Master Masterkeys Lite L Combo Review

Today, Cooler Master has sent us their brand new Masterkeys Lite L Combo to take a look at. This is a mouse and keyboard combo with some seriously powerful LED technology. At the small asking price of only $60, this is one fantastic bargain.

Deus Ex: Mankind Divided Performance Analysis

Deus Ex Mankind Divided has just been released today. We bring you a performance analysis using the most popular graphics cards, at four resolutions, including 4K, at both Ultra and High settings. We also took a closer look at VRAM usage.

Zen is a large departure for AMD

Sadly for AMD their investment in the "Bulldozer" architecture was misplaced for where the industry was heading. While we certainly see far more software support for multi-threaded CPUs, IPC is still extremely important for most workloads. The original Bulldozer was somewhat rushed to market and was not fully optimized, while the "Piledriver" based Vishera products fixed many of these issues we have not seen the non-APU products updated to the latest Steamroller and Excavator architectures. The non-APU desktop market has been served for the past four years with 32nm PD-SOI based parts that utilize a rebranded chipset base that has not changed since 2010.

SteelSeries Rival 700 Gaming Mouse Review

SteelSeries, a company known for many innovations and their support of eSports, has released a new weapon in the competitive gamer's arsenal: the Rival 700. While they've been busy refreshing all of their product lines to update previous models with new features, the Rival 700 is a brand new entry entirely. Positioned as the premier offering in the Rival line of mice, the SteelSeries Rival 700 has a new twist – or, more appropriately, a buzz. Modular sensors, interchangeable cords, Prism RGB illumination and swap-able panels compliment a first-of-its-kind tactile feedback system and customizeable OLED display panel. Will these features justify the price of entry? Follow along as Benchmark Reviews takes a closer look at the new Rival 700.


HTC One X9 Review

The One X9 is a classic example of a mid-range handset. It has marginally better hardware than budget offerings - a 5.5-inch 1080p display, a Helio X10 SoC, 32 GB of storage, a 13-megapixel camera with OIS, and a metal build - but it just doesn't do enough for the price. It's not a terrible phone, but it's simply too expensive.

GIGABYTE X99 Champion Series Motherboards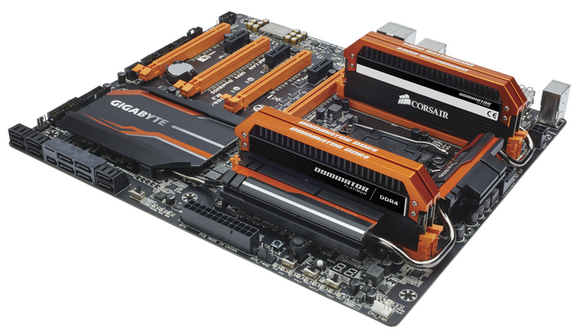 GIGABYTE TECHNOLOGY Co. Ltd., a leading manufacturer of motherboards and graphics cards is proud to announce today the addition of 4 new high performance motherboards to their comprehensive Intel® X99 chipsets offering with the X99 Champion series. The new motherboards consist of the X99-Gaming 5P, X99-UD4P, X99-UD3P and the already famous X99-SOC Champion.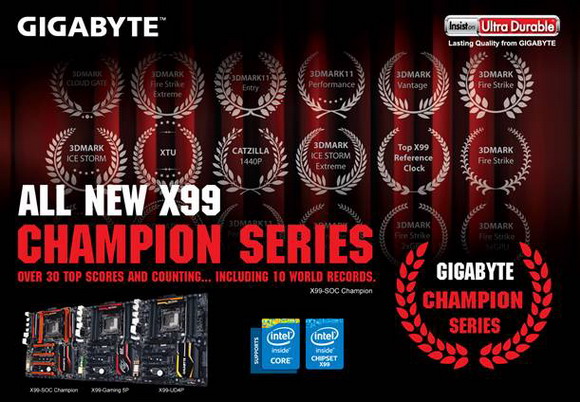 "Since its launch in January, the GIGABYTE X99-SOC Champion motherboard has become the undisputed performance leader for X99 motherboards with over 30 top overclocking scores under its belt including 10 World Records, commented Henry Kao, Vice President of GIGABYTE Motherboard Business Unit. "With the launch of our latest X99 Champion series of motherboards, we wanted to extend the same levels of performance leadership including support for the world's fastest DDR4 memory to our X99 G1™ Gaming and Ultra Durable series motherboards."
DDR4 memory modules are available at a stock frequency of 2133MHz, but memory vendors encode XMP profiles which can automatically modify the frequency and timings of the supported memory modules to work in par with your CPU. With the X99 Champion Series, GIGABYTE is offering a tested and proven platform that ensures proper compatibility with profiles up to 3200MHz, and exclusively 3400Mhz for the X99-SOC Champion.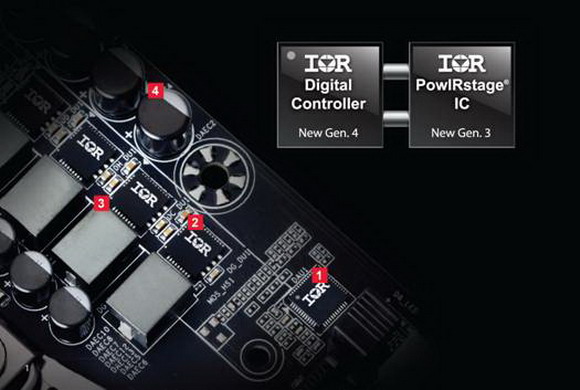 Paired with DDR4 memory such as the Corsair® Limited Edition Orange Dominator® Platinum kit, which was custom designed for the GIGABYTE X99-SOC Champion motherboard, users can take advantage of better responsiveness during gaming and faster operation execution in memory demanding works applications.
GIGABYTE X99 Champion series motherboards also provide support for RDIMM memory which allows users to use greater density memory sticks up to 16GB per stick. This paired with a range of exciting features such as the GIGABYTE's Amp-Up Audio, Killer™ E2200 or Intel® gigabit Ethernet controller and unique GIGABYTE Ultra Durable™ features means that users can truly build a PC that brings them exceptional performance and durability.
GIGABYTE X99 Champion series motherboards use an all-digital CPU power design from International Rectifier® which includes both digital 4th Generation digital PWM Controller and industry-leading 3rd Generation PowIRstage™ controllers. These 100% digital controllers offer incredible precision in delivering power to the motherboard's most power-hungry and energy-sensitive components, allowing enthusiasts to get the absolute maximum performance from their next generation Intel® Core™ processors.
This new generation of IR® digital power controllers and PowIRstage® ICs feature Isense technology, which provides more precise current sensing accuracy. This helps evenly distribute the thermal loading between the PowerIRstage® ICs, preventing the overheating of each individual PowIRstage®, resulting in longer lifespan and better reliability.

P550 M.2 2280 SATA 6Gb/s solid state drive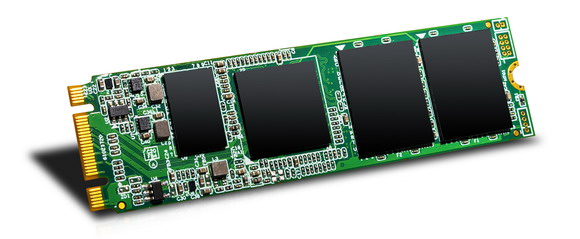 "ADATA Technology, a leading manufacturer of high performance DRAM modules and NAND Flash products, today launched the Premier SP550 M.2 2280 SATA 6Gb/s solid state drive. As the market presence of slim laptops and ultrabooks continues to grow, M.2 form factor SSDs are increasingly the preferred main storage choice due to limited internal chassis space. This applies to factory installs as well as user upgrades. Loaded with advanced features and technologies, the extremely light Premier SP550 M.2 2280 provides high speed performance alongside superior stability and efficiency to those delivered by mechanical 2.5" drives, resulting in a powerful yet affordable solution.
Compact size with high speed and density While the Premier SP550 M.2 2280 measures just 22x80x3.5mm, it is available in up to 480GB and upgrades slim laptops and ultrabooks without compromising performance. Its maximum read/write speeds are 560/510MB per second, with 4K random read at up to 75K IOPS thanks to a high quality SMI controller and SLC caching technology. The latter allows the Premier SP550 M.2 2280 to operate in simulated SLC (single-level cell) mode for a performance boost. DRAM cache buffer functionality (where the SSD uses system RAM as a temporary, ultra-fast cache) also enhances read/write performance by as much as double that of solid state drives that lack a DRAM cache.
As with all ADATA SSDs, every Premier SP550 M.2 2280 purchase qualifies for free downloads of the ADATA SSD Toolbox software suite as well as data and operating system migration utilities. This range of value-added software makes drive backup and management effortless. SSD Toolbox allows users to monitor and manage the Premier SP550 M.2 2280, with drive status, wear level, and lifespan information. Data migration utilities are especially helpful for users making the move from HDD to SSD, designed for simple and quick backup and migration of the contents of entire drives, including the operating system.
MSRP SP550 M.2 SSD 120GB $49.99 / 240GB $79.99 / 480GB $119.99"



The best Guides by the best writers on the internet; PCSTATS Beginners Guides explain computers, software, and all those other wonderful things that cause you frustration.

Learn how to use your computer better, master the internet while protecting yourself, and know what to do when your hard drive kicks the bucket.



"Get the 'Stats and Stay Informed!"