| | |
| --- | --- |
| General News | |

... 97 news stories awaiting approval
News: ASRocks Z97 Extreme6 motherboard reviewed

With Broadwell compatibility and a secondary M.2 socket connected to four PCIe Gen3 lanes in the CPU, ASRock`s Z97 Extreme6 might just be the most future-proof Haswell motherboard around. It`s surprisingly affordable, too, despite having loads of other extras. Read on for more on a truly unique Z97 contender."


Gigabyte GeForce GTX 980 G1 Gaming review

1.html,After the reference review we will now review the Gigabyte GeForce GTX 980 G1 SOC gaming graphics card. Armed with a totally custom design, two 8-pin power feeds and an all new WindForce based cooler this Maxwell based high-end card hauls azzz! The G1 Gaming has 4 GB graphics memory, is energy efficient and factory overclocked for you. You will be surprised by how this card looks, how silent it is and how well it performs."


Thermaltake Toughpower DPS 750W Modular Power Supply Review

The term "digital power supply" is rarely used in the power supply market at the moment; we have seen digital power supplies before (the Corsair AXi series springs to mind) but they still remain uncommon and unpopular due to their high price. Thermaltake are the latest power supply brand to venture into the digital power supply arena with their Toughpower DPS series units, of which we have their DPS 750W model in for testing today. On paper the DPS 750W is a direct rival to Corsair's AX760i offering similarly strong efficiency, the same 7 year warranty, a fully modular design, quiet operation and digitally controlled voltage regulation. Thermaltake's DPS 750W does benefit from a fairly unique piece of software that is bundled with the power supply but Corsair's AX760i also has something similar in the form of Corsair Link. Thermaltake's software allows you to monitor efficiency, voltages, watts, energy costs, the power supply temperature and control the fan speed.

Kingston HyperX Fury 64GB USB 3.0 Flash Drive Review

High capacity USB flash drives have become as essential to many people as wrist watches so it's not really strange that we keep getting many emails and FB messages by a large number of our readers asking for more such reviews. We have stated quite a few times in the past that we also support having such reviews online since we believe that USB flash drives are not really getting the same attention as other storage media (these things cost money too right?). Unfortunately although prices have dropped significantly we've yet to see affordable 256GB/512GB models and from what we can tell it may actually be quite a while until we do. Still since 64/128GB models are undoubtedly the most popular models right now in the market primarily because they combine respectable capacity at very tempting prices today we will be taking a look at the latest HyperX Fury 64GB USB 3.0 flash drive by Kingston.

SanDisk Extreme Pro 480GB Solid State Drive Review

SanDisk is one of the oldest names in flash storage, they actually developed the first flash based SSD more than 20 years ago. Today I have the pleasure of having their Extreme PRO 480GB drive on the test bench, their newest SSD flagship for the consumer market. This is not a drive that needs to hide anything when it comes to its specifications, as it has a lot to offer. So let's dive right into mentioning the first thing that springs into our eyes from the packaging; the 10 Year Warranty. This really shows what trust SanDisk have in their drive, besides already calling it both Extreme and PRO, and is something not seen on any other drive in the consumer market. Yes it is true that the Samsung 850 Pro also has it, but that's really another market segment alltogether and they came to market with it after SanDisk.


Gaming at 4K: Gainward GeForce GTX 970 SLI Performance

Nvidia's GeForce GTX 970 positioned itself it as an ideal candidate for multi-GPU 4K gaming by outperforming the Radeon R9 290 while undercutting its price too. As expected, AMD was quick to respond with price cuts, which means folks looking to game at 4K have some capable multi-GPU options for as little as $600 to $660.

Alien: Isolation review: tested with 20 GPUs

Alien: Isolation, the latest game in the popular Alien franchise, was released on 7 October. Developed by The Creative Assembly, the game is described as being a "first-person survival horror stealth game". Something for just about everyone, we'd say. We tested the game using twenty contemporary GPUs to determine whether it is AMD or Nvidia that offers the best performance for this game.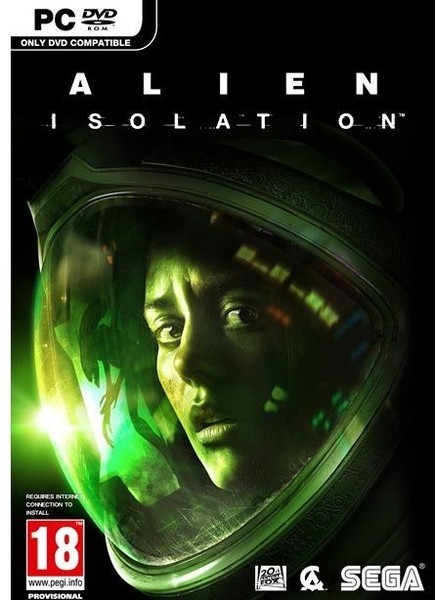 The tests are run with three resolutions (1920x1080 Full HD, 5760x1080 3x Full HD and 3840x2160 Ultra HD), all with both medium and ultra settings.

be quiet! Dark Power Pro 10 850W Power

"This review is for the creme de la creme of the be quiet! Power supply series with an 80PLUS Platinum rating the Dark Power PRO 10 850 Watt PSU that is truly the best that the be quiet! company has to offer. It was commissioned to be made in the highly prestigious Seasonic power supply factory. One of the best power supply factories in the world. Other brands of the be quiet! line are commissioned by different fabricators and should not be compared with this product or this review as they are manufactured in other places and have a different sources and therefore may have different design tolerances and characteristics. This review is based solely on the be quiet! (BQT-P10-Unit) and they include the Dark Power Pro 10 series including the 1200 watt / 1000 watt and the 850 watt models that are all commissioned with the Seasonic manufacturing plant."


ASRock X99 OC Formula Review

The X99 OC Formula is ASRock's new high-end motherboard when it comes to overclocking Intel's latest HEDT Haswell-E processors. But this board is not only interesting for overclockers. Gamers for example will enjoy the beefed up audio solution with decent headphone amp. What you also get with this board is ASRocks "Conformal Coating", which basically makes it waterproof. Especially extreme overclockers do love this feature. Overall we're really curious about this motherboard. ASRock has been investing quite some extra time in crafting the X99 OC Formula and now we really want to know what it can do.

Thermaltake Core V71 Case Review

Today we are taking a look at one of Thermaltake's top of the line cases, the Core V71. This full-tower beast has a subtle curved mesh exterior, a fully modular internal design, a massive amount of built-in air cooling, and support for a monster water cooling setup. Read on to see how it performs.

Corsair HX1000i PSU Review

"The Corsair HX1000i PSU arrived Technic3D. See you in the following Review from Technic3D the next PSU with one +12V rail (83,3 A), a 140mm Fan, 12x SATA hard disk connectors and 8x PCI-e 6+2-Pin."

Case Mod Friday: Armor Revo Spartan Edition

Welcome to another Case Mod Friday showcase! This week we have Jason Pierce's "Armor Revo Spartan Edition" build. Here is what he had to say about it: My IGN is Spartan so I went off of that. It is based on a champion in my favorite game. It's my first real mod/build. I have done others since then though. I am an aspiring modder trying to get my name out there."