| | |
| --- | --- |
| CPU / Processors | |

... 2 news stories awaiting approval
The Intel Core i7-4790K - Devils Canyon Review and Overclocking

Performance of the Core i7-4790K is impressive, even if you choose to not overclock at all. The 500 MHz clock speed increase (at both base and Turbo speeds) when compared to the Core i7-4790K makes the choice between the two parts pretty much a no-brainer. Benchmarks clearly showed the advantage of the Devil`s Canyon CPU and it ranges from 7-15% depending on the application and the threaded efficiency of the application. That is a hefty boost in today`s world of x86 processors and the fact that we are creeping closer and closer into the Ivy Bridge-E territory is great news. And hopefully that means the Haswell-E parts are right around the corner."

Intel Devils Canyon Core i7-4790K Review @ Vortez

Devil`s Canyon CPUs - sold under the Core i7 4790K and Core i5 4690K - are designed with higher base clocks and higher overclocks in mind. At one stage many were working under the impression that the i7 4790K would be a simple multiplier bump of the i7 4770K, bringing very little added value to the market over its predecessor. As we will see in the review the 4790K is a substantial engineering improvement, creating a major lead in both stock speeds and additional overclocking headroom without a price increase."

AMD Kaveri Mobile Preview - AMD FX-7600P Performance

The GPU performance stood out of course and AMD is surely hoping that the continued migration of software to an OpenCL friendly design will help push its advantage even further. PCMark8 is still a bit too forward-looking to really put all of our weight behind, but the results are great for AMD. If you want a mainstream notebook that can do some basic gaming at 1080p without the need for a discrete GPU, then the Kaveri APU is going to be leaps and bounds ahead of anything Intel has in the same thermal envelope."

Intel Devil's Canyon Core Processor Presentation

Intel is presenting its new Devil's Canyon processors today at Computex in Taiwan. Enthusiasts get a two new processor solutions, one with HyperThreading and one without. While many of us are familiar with processor core clocks of 4GHz+, this is first time we have Intel serving up a minimum 4GHz clock up to 4.4GHz Turbo Frequency on its flagship.

Intel ready to launch 4 new desktop CPUs in Mid 2014

Last Monday Intel held an online conference with all the media; to our great surprise Intel wants to reinvent the desktop, A new direction from what we were used to hear not so long ago. Desktop are far from extinct and still take almost half of the market; secondly Intel sold a record number of core i5 and i7 CPUs, so there's no reason to abandon the desktop market. In the below brief snippit, extracted from the conference call we will highlight the four new processor series the Redmond giant has planned for the desktop market. Best of all is that these are not far future based projects, but these new technologies will hit the shelves mid of 2014.

AMD Kaveri Mobile APU Preview - FX-7600P with Radeon R7 Graphics @ Legit Reviews

Earlier this year AMD launched their Kaveri APUs for desktops and now they are ready to release Kaveri APUs for mobile platforms. AMD?s Kaveri series of APUs feature enhanced Streamroller x86 cores and the latest in graphics cores thanks to the inclusion of Graphics Core Next (GCN) with Mantle and TrueAudio technology support. The transition from desktop to mobile didn?t change much as the mobile variants of Kaveri share the same basic features and really just differ in clock speeds and voltages due to their lower mobile power envelopes.The flagship AMD Kaveri APU is called the FX-7600P and it will ship with 12 Compute Cores (4 Steamroller x86 CPU cores and 8 GCN GPU cores)."

AMD Kaveri Mobile APU, FX-7600P Preview

AMD has had a tough time competing with Intel on the desktop lately, but when it comes to mobile technology, in the notebook arena, performance, value and power efficiency are measured against a very different yardstick. That's not to say that CPU throughput and IPC isn't important in a notebook, not by a long shot, but multimedia performance in these highly integrated designs can matter much more than desktop designs where discrete graphics engines are easily accommodated. Back in January of this year, we covered AMD's launch of their Kaveri core-based A8-7600 APU. Targeted for desktops and with integrated AMD GCN graphics on board, Kaveri also had a number of optimizations and enhancements made to its Steamroller CPU cores as well. All told, Kaveri represents a much-needed upgrade to AMD's base APU lineup...

Intel Announces New Devil's Canyon CPU: 4GHz Base Clock

Last year, Intel launched two new processor cores -- the Core i7-4770K, based on the Haswell core, and the Ivy Bridge-based Core i7-4960X. Both chips were incremental updates over their predecessors; Haswell may have delivered impressive gains in mobile, but it failed to impress on the desktop where it was only slightly faster than the chip it replaced. Enthusiasts weren't terribly excited about either core, but Intel is hoping its new Devil's Canyon CPU, which launches today, will change that.

Intel Haswell Refresh Reviewed: Core i7-4790 i5-4690 i5-4590 and i5-4460 Tested @ Madshrimps

For once Intel didn`t drop a bomb on the desktop market with the refresh of the Haswell socket 1150 processor generation. The high end processor aka Devils Canyon, which should create some commotion will only be released beginning of June, till then we have to sit it out and wait. Intel however already released their Z97 chipset, which is a requirement to get the most out of the upcoming Devils Canyon processor. The Haswell and refresh line-up are fully Z87 and of course also Z97 compatible; time to explore what is new and what is not with Intel`s latest Haswell refresh line-up..."


Does ARM have a chance of succeeding in the server market?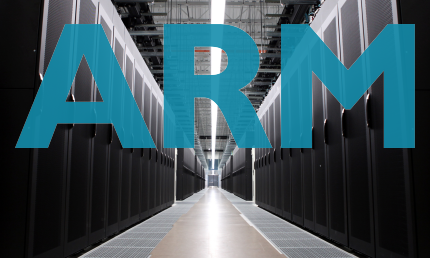 If we had to summarize the different presentations that ARM gave during the server day of the Tech Days event in one sentence, we would say that all the puzzle pieces that are required for ARM's adoption into the server market are finished. Although the ARMv8 64-bit architecture was already out there, the first ARMv8 server grade SoCs will also be hitting the market soon. In addition, the software is also ready: operating systems such as Ubuntu, virtualisation hypervisors such as Xen, middleware such as OpenJDK and countless server applications are already stable on the ARM architecture. Finally, the server manufacturers are also nearly ready to release ARM products onto the market.

AMD A10-7850K (Kaveri) Review: One Step Forward, Two Steps Back

AMD Kaveri has united four x86 Steamroller cores and GCN-based Radeon R7 graphics core. It has manufactured by 28-nm process technology and supports HSA specification. AMD believes that due to this cocktail it has an outstanding product, able to compete with Core i5. But according to the results of the tests we have a different opinion.

NVIDIA Tegra K1 Compared To AMD AM1 APUs

"This weekend when publishing preview benchmarks of NVIDIA's Tegra K1 from the Jetson TK1 development board, there were numerous requests by Phoronix readers to see this high-end ARM SoC pitted against the new AMD AM1 APUs. In this article are some benchmarks of Ubuntu 14.04 LTS on all of the AM1 Athlon and Sempron APUs compared to the Tegra K1 Cortex-A15 SoC."

Haswell Refresh: Intel's New Z97 Platform Explored

Nearly six years have passed since the Core i7 series debuted as a 45nm part on the LGA1366 platform, which Intel has been refining over many iterations through its tick-tock philosophy that follows every architectural update with a die shrink. Today's release isn't a tick or a tock, it's simply a refresh. But while we don't expect much more than slight speed bumps, the company has also released new 9-series chipsets, and we happen to have a few motherboards on hand.


Final Thoughts on AMDs Core Technology Update Presentation

Now, we have to wonder if the Excavator core will ever see the light of day? We will see Excavator based APUs in 2015, but how far will AMD go with this family of products? Roadmaps that we have previously seen may in fact be obsolete with where the company is moving. AMD has wisely decided to stop competing with Intel exclusively, and instead is competing against all of the ARM partners as well. This strategy does have its risks, but AMD is in a better position to compete against the likes of Qualcomm, Samsung, and others. They have certainly trained well for this new market, considering that they have survived (and at times thrived) some forty years while going head-to-head against the 800 pound gorilla of the semiconductor world."