| | |
| --- | --- |
| CPU / Processors | |

... 1 news stories awaiting approval
Intel Ready To Talk GPUs, Get In On The Conversation

So, Intel wants to be leader in gaming graphics and GPUs for AI and Big Data. That's some potentially disruptive news. But how are they going to do it? We're sure some of you have as many questions about Intel's plans as we do. Fortunately, we will soon have the opportunity to engage with Intel directly and probe the company for some more information on its efforts. Before we do, however, we thought we'd connect with all of you, to hear what you'd like learn from Intel as well...

Raptor Talos II POWER9 Benchmarks Against AMD Threadripper

"For those curious about the performance of IBM's POWER9 processors against the likes of today's AMD Threadripper and Intel Core i9 HEDT processors, here are some interesting benchmarks as we begin looking closer at the POWER9 performance on the fully open-source Raptor Talos II Secure Workstation. This open-source, secure system arrived for Linux testing with dual 22-core POWER9 CPUs to yield 176 total threads of power."

Intel Neural Compute Stick 2 (NCS 2) Launched!

At its first artificial intelligence (AI) developer conference in Beijing on Nov. 14 and 15, Intel kicked off the event with the launch of the Intel Neural Compute Stick 2 (Intel NCS 2). NCS 2 is designed to build smarter AI algorithms and for prototyping computer vision at the network edge.

GlobalFoundries' 12LP process

AMD has already exploited the benefits of GlobalFoundries' 12LP process in its second-generation Ryzen CPUs, and now it's Radeons' turn. The Radeon RX 590 powers up Polaris 20 with that improved process to deliver higher clocks and higher performance. Join us as we see just what this card delivers.

Intel's Core i7-5775C stands alone

Intel's Core i7-5775C stands alone among the company's socketed CPUs for its eDRAM, a 128-MB chunk of on-package memory that serves as a large L4 cache for the entire chip. We revisit this CPU to see whether its intriguing gaming-performance characteristics still hold with today's most CPU-intensive games and most powerful graphics card.


Intel Core i9-9980XE CPU Review: Supercharged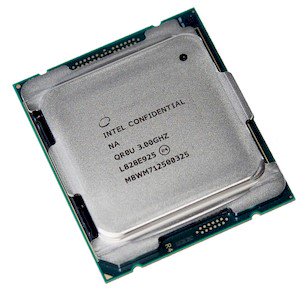 When Intel officially announced its 9th Generation Core processors at an event in NYC a few weeks back, it used the opportunity to also unveil a beastly, unlocked 28-core Xeon processor that'll be arriving at a later date, and a refreshed line-up of 9th Gen-branded Core-X series processors as well. Unlike the 9th Gen Core i products, however, which leverage an updated Coffee Lake microarchitecture, the "new" Core X series remains based on Skylake-X. We've had the flagship Core i9-9980XE in hand for a little while now and will lay out its performance, power, and overclocking capacity on the pages ahead...

Intel Core i9-9980XE Extreme Edition Processor Review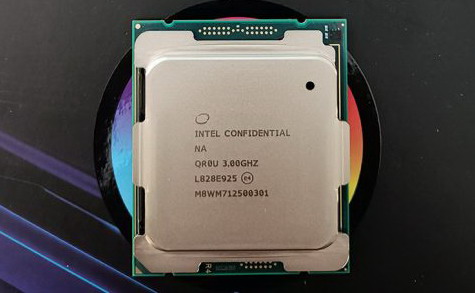 Last month, Intel announced the "Basin Falls Refresh" for their Core X-Series HEDT processors. Seven new parts were announced with the flagship of the series being the Intel Core i9-9980XE 18-core, 36-thread processor that is the successor to the Intel Core i9-7980XE 18-core, 36-thread processor launched just last year. Architecturally, the Core i9-9980XE is very similar to its Core i9-7980XE predecessor, but is made on the latest 14nm++ manufacturing process. The improvements on this node along with the switch to solder thermal interface material (STIM) have allowed Intel to increase base/boost clock speeds. Read on to see how that improves performance.

Intel Core i9-9900K Processor Review

"With AMD's second generation Ryzen launch we saw the Ryzen 7 2700X take the top spot ahead of Intel's Core i7-8700K in terms of overall performance. Intel still had stronger performance in games, but the Ryzen 7 2700X was very attractive to not just gamers, but creators, designers, etc. With 8-cores and 16-threads it really is a great processor. Now it is time for Intel to strike back and today we have probably the most anticipated Intel product of the year, the Core i9-9900K. This is Intel's first 8-core, 16-thread mainstream processor, packing in clock speeds of 3.6 GHz base and a single-core turbo frequency of 5.0 GHz. Intel calls the Core i9-9900K the world's best processor for gaming and today we are going to see if that is true and how it stacks up against other processors out there."

Intel 9th Generation Core i9 9900K

"The one big disappointment I had was that when it came to overclocking this sample tapped out at just 50Mhz over the single core Turbo Boost 2.0 max clock speed of 5Ghz. Yeah right! Disappointment at a legit 5+Ghz all core clock speed sounds a little jaded I know but I was hoping for more. No matter the voltage or configuation of of bclock and multplier would get the Core i9 9900K over the 5050Mhz barrier with any sort of stability. I could boot and run short tests at 5200Mhz using 1.4v. With this voltage applied throttling was not far off. Nor were crashes and instability."

Intel Core I9 9900k Processor Review

Since the inception of the Core Series of processors, the I7 was the flagship of Intel's line of desktop processors. Since the first generation, the top tier I7 was always a quad core chip with hyper-threading. That was until June 2017 when the rumors floating around Redit and forums everywhere became a reality with the release of the first Core …

Intel i9-9900K @ LanOC Reviews

About a week and a half ago Intel gathered up a lot of the press and live streamed the introduction of their new 9000 series of CPUs as well as new Core-X CPUs. They also brought out details on the 28 core CPU that they teased earlier this year. We had a chance to dive into the details and then check out the new CPUs being used in a variety of demos including some overclocking demos showing off their new soldered TIM. By now I'm guessing most of you have seen some of those details but today I'm going to run through what Intel introduced and then after that I'm going to put the new i9-9900K through our tests and see how the new 8 core CPU performs. It's been a busy month for big launches and this one has been a long time coming, I can't wait to see how it performs compared to the growing competition from AMD so let's get into it!

Intel Core i7-9700K

Intel's Core i7-9700K comes with eight cores, but lacks HyperThreading. In our testing it still conclusively beats the 6-core/12-thread Core i7-8700K. The much more expensive Core i9-9900K is also under heavy attack: it seems that Core i7-9700K actually is the better gaming CPU.

Intel Core i9-9900K Review

Intel unleashes their first mainstream Core i9 CPU, boasting 8-cores and 16-threads and capable of up to 5GHz turbo boost. Can this new flagship take on AMD's Ryzen 7 2700X Processor?

The Performance & Power Efficiency Of The Core i7 990X

With my initial Core i9 9900K benchmarks out there following Friday's embargo expiration, for some weekend benchmarking fun I decided to pull out the old Core i7 990X to see how it compares to the new 9900K... The Gulftown and Coffeelake processors were compared not only on raw performance but also overall power consumption and performance-per-Watt."

Do we need to re-review the Core i9-9900K?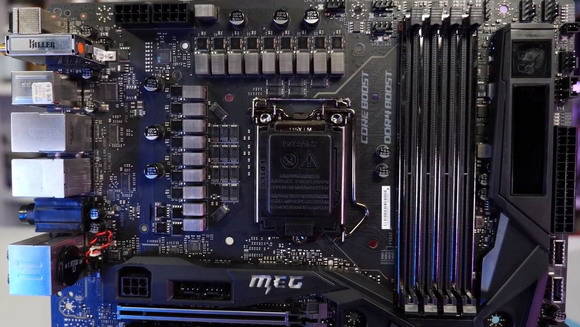 Since the Core i9-9900K reviews went live, a few strange anomalies have been spotted, mostly relating to its power and thermal performance. These results stirred up quite a bit of chatter regarding whether or not the 9900K in stock trim really runs at over 80 degrees with high-end cooling or it is more like 60-65 degrees? To better answer that, I guess we have to first define what stock means for the 9900K. Furthermore, if we (or the motherboard) limits just how fast the 9900K will go based on a thermal profile, then is it inhibiting performance?