| | |
| --- | --- |
| Memory | |

... 2 news stories awaiting approval

Angelbird SSD wrk 512GB @ Custom PC Review

One of these newer players is Angelbird, a relatively new SSD company based out of Austria who recently sent us their latest Angelbird SSD wrk 512GB for review. Angelbird's selling point on their entire line of products including the new SSD wrk is that they do not compromise on quality despite the fact that their latest SSD..."

Adata XPG 2933 MHz DDR3 review

1.html,We review 8GB XPG 2933 MHz DDR3 memory kit from ADATA. It`s fast, it`s cool and has great aesthetics as well. Join us as we review two of the fastest clocked bars of memory your money can get you."



Mach Xtreme Technology ES Ultra USB 3.0 SLC Flash Drives Coming September 1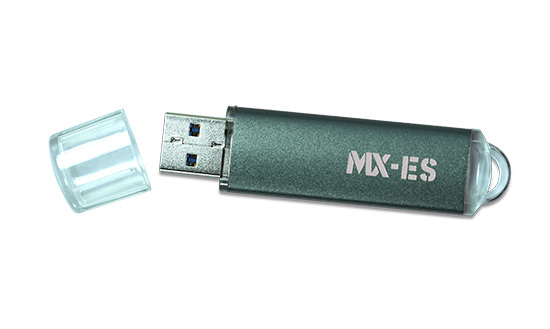 Mach Xtreme Technology Inc., a worldwide leader in top performance, high reliability and user-friendly designed PC components, today unveiled ES Ultra™ Series USB3.0 SLC flash drives. The MX-ES™ is the fastest small capacity SLC USB 3.0 flash drive on the market. The MX-ES Ultra™ flash drives will be available through MX Technologies worldwide network of authorized distributors and resellers starting Monday, September 1st
The MX-ES USB3.0 Series utilizes hand-selected top performance Single Level Cell (SLC) NAND to offer extreme performance and endurance over Multi-Level Cell (MLC) NAND, which is typically used in other USB3.0 pendrives. Changing the NAND components from MLC to SLC significantly increases the performance and longevity of MX-ES Ultra flash drive. These USB3.0 flash pendrives are much more durable and reliable and are built to endure severe operating environments such as extreme cold and hot temperatures, continuous vibration, high shock impact, intensive read-write cycles etc. Such features are essential to users that require a more robust and rugged digital storage option to ensure repeatable and reliable operation. With selected, powerful SLC flash and proven design; the MX-ES Ultra Series drastically outperforms standard ES pendrives.
The MX-ES™ flash drive delivers best-in-class balanced speeds clocking in at up to 210MB/s read and write along with its ultra compact size (72mm x 17mm x 7mm). Mach Xtreme ES Ultra flash drive comes in 16GB, 32GB and 64GB models.
ES ULTRA™ Series SLC USB 3.0 Flash Drives at A Glance:
• USB 3.0 Interface
• SLC NAND flash technology
• Max. Read Performance up to 210MB/s
• Max. Write Performance up to 210MB/s

Kingston HyperX Fury 240GB SSD.

Kingston has long been known as a company that caters to budget-minded buyers and that's exactly what their new HyperX Fury SSD does. However, this time performance is also a priority.


G.Skill TridentX 4x8GB DDR3-2666 CL12 1.65V Review @ ocaholic

As it usually happens, when a first batch of new architecture CPUs rolls out of the factory, memory manufacturers are already there blazing with refreshed products to come by. However, it does not automatically eliminate the older models out of the market. As such, the DDR3-2666 CL12 version of G.Skills TridentX is still interesting enough for us to test although quite some time has passed after the initial release."

Silicon Power Superior SDXC UHS-1 64GB Review @ Madshrimps

In this article we will look upon another speedy SDXC card from Silicon Power, with rated speeds of 85MB/s reads and 45MB/s writes and a total storage space of 64GB. The UHS-1 standard guarantees a new photographic experience in high-speed photo shooting and Full-HD video capturing."

ADATA XPG SDXC UHS-1 U3 Card (64GB) Review

With all the new Ultra HD (4K2K) video cameras coming out to the market such as the Canon 1-D C and Panasonic Lumix GH4, media professionals need faster writing and larger capacity memory cards. While normal UHS-I U1 and Class 10 cards are fine for normal 1080p HD video recording, a minimum write speed of 10MB/s doesn't cut it for 4K video. Media professionals need UHS-I U3 rated cards or better to record seamlessly without lag or degradation of performance. UHS-I speed class 3 cards deliver a sustained write speed of at least 30MB/s.

Leef Supra 3.0 and Ice 3.0 16GB Flash Drive Review @ Legit Reviews

Today we?ll be looking at a couple USB 3.0 Flash drives by Leef Technology, the Ice 3.0 and Supra 3.0.  Leef Technology might be a brand name you are familiar with, but the company was created in 2010 with the goal of making memory products that people want to own. Leef isn?t going after the high-end consumer market with their products, but rather the everyday user that they hope to win over with a solid products, stylish designs and very competitive price points. Read on to see how these USB 3.0 Flash drives perform when put to the test."

Patriot Viper 32GB PC3-17000 2133Mhz DDR3 Memory

When choosing a memory kit to run in your computer, you shouldn't take that choice lightly. Your RAM is basically the backbone of your system that enables everything to run buttery smooth. Should you decide to go with a smaller RAM kit, such as 4GB, you may not be able to keep too many programs running at the same time. If you choose you want something larger, like the Patriot Viper 32GB kit that we are going to be looking at in this review, then you have the freedom to run virtually all the programs you could want at the same time!

Kingston HyperX Cloud Review @ ocaholic

The HyperX name was founded in 2002 as a branch of high end products from Kingston Technology. Recently, Kingston has decided to work with greater autonomy by creating the HyperX brand. HyperX Cloud are a partial facelift of the famous QPAD QH-90 headset. HyperX Cloud, today in white color, are built with high quality materials in order to offer the ultimate in terms of comfort."