| | |
| --- | --- |
| Overclocking | |

... 1 news stories awaiting approval
Intel Core i5 4690K – the 5GHz project

HardwareOverclock.com has just posted another review. Last week we have taken a look at the Intel Core i5 4690K, but not the simple version, therefore a selected edition with 5 GHz overclocking performance.


G.SKILL Breaks Fastest DDR4 Memory Frequency Overclock at 4255MHz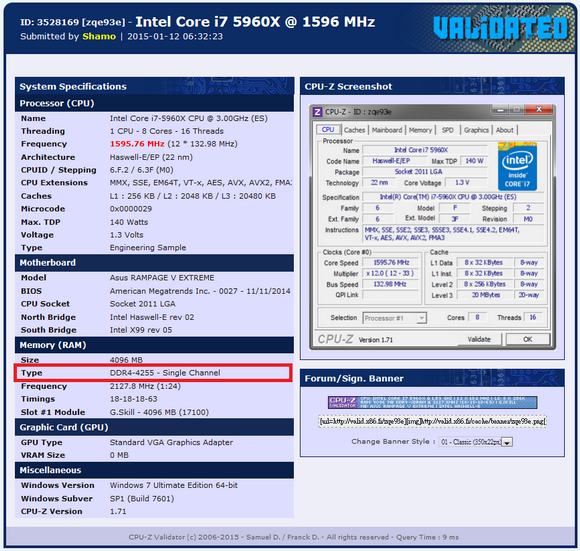 G.SKILL International Co. Ltd., the world's leading manufacturer of extreme performance memory and solid-state storage, is extremely excited to announce a new memory record for fastest DDR4 memory frequency, set at 4255MHz CL18-18-18!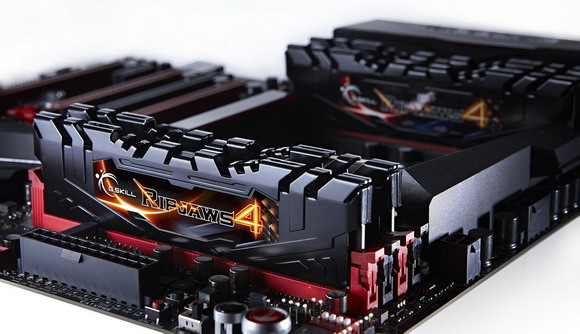 This amazing achievement was attained on the Asus Rampage V Extreme motherboard (X99 chipset) and with the Intel i7-5960X processor, all under sub-zero liquid nitrogen cooling. Below is a screenshot of the record validation by CPU-Z. (Source: http://valid.canardpc.com/zqe93e)

How to Overclock an Intel Pentium G3258

"To reach 4.7GHz was a cinch once I adjusted all the smaller voltage settings. Like all overclockers, it was a journey with many failures along the way. One day it would boot and run Prime95, and the next time Windows would not load. It took a while to sort it out by backing down to 4.5GHz and raising each setting until I settled on the below settings. Then I raised it until it would not go any higher with the set voltage I felt safe with. Even so, the CPU with 1.4v would not pass 4.7GHz.. I consider this the chip's hard limit, which is a staggering 1.5GHz overclock! Since 1.3v is a little high for my tastes, I can lower the voltage slightly and settle with 4.6GHz just fine."






Gigabyte Extreme Overclocking Competition 2014

Each year Gigabyte Germany organizes the Extreme Overclocking Competition. At the EOC the best overclocking teams of Germany have a chance to prove who is still king. The main organizer behind each event is Germany's finest Roman Hartung also known as der8auer at HWBot.org. This year besides Gigabyte also G.Skill, Intel, Seasonic and Gelid solutions provided the required hardware and funds to allow this clash of the titans to take place at the Know Cube at the Heilbronn Tech University.

Gigabyte Secret OC session unlocks 9 World Records

Gigabyte Technology Co. Ltd., a leading manufacturer of motherboards and graphics cards hosted last week at its headquarter in Taipei a Secret OC session in the effort to give its soon to be launch motherboard, the X99-SOC Champion, a test run to see if it is able to live up to its name. 7 of the world's most experienced professional overclockers gathered in Gigabyte's OC Lab to see just how fast the Gigabyte X99-SOC Champion board was under LN2.

Asus clarifies situation with OC sockets

Asustek Computer on Wednesday clarified the situation with its custom LGA2011-3 O.C. sockets as well as warranty that covers Intel Corp.'s processors. The mainboard maker denied that Intel's warranty does not cover chips used with O.C. sockets and stated that the sockets are absolutely safe to use. A new statement by Intel confirms Asus' claims.


Asus Open Overclocking Cup 2014 @ Madshrimps

The ASUS Open Overclocking CUP, in short AOOC 2014, is the event to host the clash between Europe`s fastest overclockers. After going through three online qualifying stages 16 overc"

Overclocking Competitions: About the Player

By switching focus away from "The Fastest Person Wins" we open up overclocking to a whole new level of competition. Hardware makers will still have a reason to build and market their high-end overclocking hardware and players will be given a chance to choose what hardware they want to use.