| | |
| --- | --- |
| Games | |

... 10 news stories awaiting approval
Tt eSPORTS Challenger Prime Gaming Keyboard Review @ Legit Reviews

We have just posted up our review of the Challenger Prime Gaming Keyboard from Tt eSPORTS. This is a membrane keyboard that offers a ton of features for a very good price. While it`s not perfect, for $30 you can`t go wrong. If you want a new gaming keyboard and are on a budget, make sure you consider the Challenger Prime. Our review has all the details."

Tt eSPORTS Challenger Prime Keyboard Review - BCCHardware

This brings me to my first real complaint; and that is that the multimedia keys are unlit! I found myself sitting in the dark trying to remember where each key is. This is not a deal breaker but is a disappointment, although the media keys are nice and function very well."


Func HS-260 Review @ ocaholic

The HS-260 is the latest stereo headset from Func, which is actually Fractal Designs gaming division. This headset features an ergonomic design with generously sized earcups and therefore this product should offer great comfort even during long gaming sessions. Additionally in the delivery there are two ear cushions made of leather and what`s also practical is thae fact, that the microphone is removable."



SteelSeries Siberia V3 Review @ Vortez

The design is definitively `Siberia` and has been crafted with expert precision. They have improved the retractable microphone, upgraded the drivers to the latest generation of SteelSeries speaker drivers that have been refined to give a `tournament grade` soundscape tailored for gaming. Meaning better situational awareness and separation in sound effects in game. The most noticeable change is that the V3 features no inline remote and has moved the microphone mute switch on the left side earcup. This makes the setup process significantly simpler, and easier to use for the end user who are often faced with various stages of volume management with today`s devices."

Aorus Thunder K7 Mechanical Gaming Keyboard Review @HiTech Legion

The Aorus Thunder K7 Mechanical Keyboard plus Macro keypad surely helps us to achieve the best possible computing experience. If you are looking to enter the winners circle, the Aorus K7 can help you get there. With 100 programmable macro keys, six different on the fly selectable profiles, Cherry MX switches, and the flexibility to customize the layout to fit your style, Aorus has your experience covered."


Alien: Isolation review: tested with 20 GPUs

Alien: Isolation, the latest game in the popular Alien franchise, was released on 7 October. Developed by The Creative Assembly, the game is described as being a "first-person survival horror stealth game". Something for just about everyone, we'd say. We tested the game using twenty contemporary GPUs to determine whether it is AMD or Nvidia that offers the best performance for this game.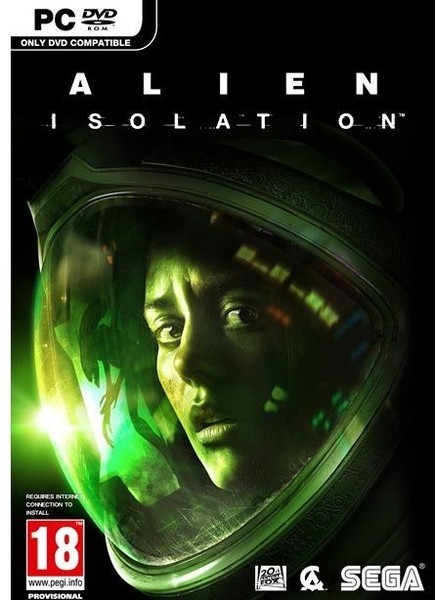 The tests are run with three resolutions (1920x1080 Full HD, 5760x1080 3x Full HD and 3840x2160 Ultra HD), all with both medium and ultra settings.

Civilization: Beyond Earth Gaming Performance Benchmarked

Civilization is without a doubt one of the most successful strategy games ever released and chances are you are anticipating the release of Civilization: Beyond Earth this week. Civilization: Beyond Earth reimagines the expansive franchise in a new sci-fi setting where you are part of an expedition sent to find a home beyond Earth. This means you get to explore and colonize an alien planets to create a new civilization in space. We were able to get early access to Civilization: Beyond Earth (Build 1.0.0.574) and figured that we can do a little AMD versus NVIDIA to see who has the best video card performance in this game title. We of course will be running both cards with DirectX 11 and then the AMD cards with the Mantle API. Read on to see who comes out on top!


Tt eSPORTS Team DK Edition Gaming Peripherals Review

"Thermaltake has consistently been a leader in delivering well made, high quality PC gamingperipherals with their Tt eSPORTS line of products. So it's no surprise that they would partner up with one of the most well known DotA 2 teams, Team DK. The Team DK edition of these peripherals, offer the same great features and build quality we've come to expect from Tt eSPORTS devices, along with a unique color scheme and Team DK branding. Today we will be looking at the Knucker gaming keyboard, Saphira gaming mouse, Pyrrhus mouse pad, and the Chronos gaming headset. So let's get started."

Reeven Steropes RC-1206 Review

So, would I use the Steropes for heavy gaming, or overclocking? Probably not, as there are better choices out there, and Reeven has a handful of larger tower-style coolers for just that purpose. But if I am building an HTPC based on a mini ITX system, then it would definitely be on the short list. The installation was quick and simple, and it was quiet when the fan was cranked up. The build quality is at the high-end, and even though it is a small cooler, it doesnt come across as cheap."


Forza Horizon 2 Xbox One Game Review

Forza Horizon was one of the best games during the Xbox 360 generation. Can its successor FH2 live up to the next-gen hype on Xbox One? Let's take a look."