[>>]

[>>]

[>>]

[>>]

More>>

Search...

| | |
| --- | --- |
| Tradeshows / Events | |

... 0 news stories awaiting approval
Computex 2013 expected to create US$25 billion in business

Computex Taipei 2013, which will run from June 4-8, is expected to attract 40,000 international buyers and create business opportunities worth US$25 billion. The show will have about 1,700 exhibitors occupying 5,000 booths. Firms such as Intel, Microsoft, Acer, Asustek computer, Corning, Nvidia, Marvell, Compal Electronics, Delta Electronics and Bayer are expected to exhibit their latest technologies at the show.

News: IDF keynote reveals new server processors rack architecture

Intel kicked off IDF Beijing with a keynote address that revealed a number of new server processors in the Atom and Xeon families. The chip maker also discussed its rack scale architecture, which aims to make next-generation servers more flexible and efficient through modular components."

GIGABYTE Announces 'Dig for Victory' Contest

GIGABYTE TECHNOLOGY Co. Ltd., a leading manufacturer of motherboards and graphics cards, today announces the winner of its latest overclocking competition, the GIGABYTE 'Dig for Victory' contest, an open overclocking contest hosted at HWBOT.org. Running from March 13th to April 12th 2013, the GIGABYTE 'Dig for Victory' overclocking contest consisted of two stages centered on the new 3DMark from Futuremark.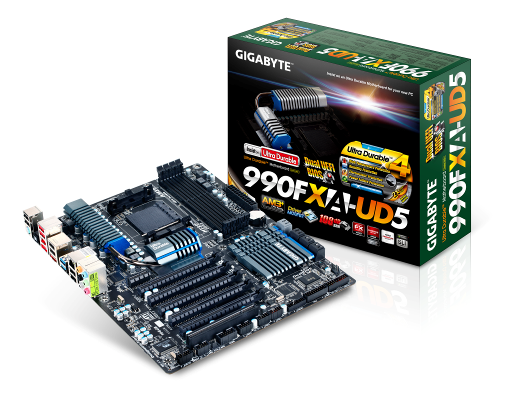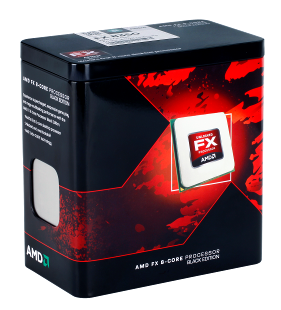 Dig for Victory – Contest Rules and Stages
Stage 1: 3DMark Cloud Gate - Any AMD Trinity APU
Stage 2: 3DMark Fire Strike – Any AMD Bulldozer CPU + any AMD 5000 Series GPU
Dig for Victory – Contest Winner
Stage 1: Xtreme Addict (Poland) – 9352 marks
Stage 2: Xtreme Addict (Poland) – 4830 marks
The GIGABYTE Dig for Victory contest was open to all HWBOT members. For more details, competition rules and standings, please visit the Dig for Victory contest page at HWBOT.org.
GIGABYTE 990FXA-UD5 Motherboard
Supporting the latest Piledriver FX Series processors, the GIGABYTE 990FXA-UD5 motherboard features exclusive GIGABYTE Dual UEFI BIOS, GIGABYTE Ultra Durable™ 4 technology and support for 3-way CrossfireX™ and SLI multi-graphics setups.
Learn more about the GIGABYTE 990FXA-UD5 here.
AMD FX-8350 Processors
Based on the latest Piledriver architecture, the AMD FX-8350 is an unlocked 8-core processor with great multi-tasking performance. Unlocked for maximum overclocking ability, the new Piledriver microarchitecture is the second generation of AMD FX series, with an internal core structure that has been modified for higher frequencies, improved efficiency, increased clock rate headroom and better thermals.


Jabra And NikKTech Joint Giveaway

Although our 1 year anniversary is in 3 days from now (March 18th) we decided to celebrate that by launching our 20th joint giveaway with our friends from Jabra today with a total of 3 REVO Wireless headsets up for grabs. Now if youve read our review you should know that these are quite remarkable not only because of their exquisite build quality and audio clarity but also because of their price tag since they retail for no less than USD250/250Euros each. In order to be eligible you need to take 3 very little steps:"

CeBIT 2013 Coverage

The CeBIT 2013 computer fair in Hanover showed also in this year a lot of new products. On the following 10 pages of our CeBIT 2013 report you will see approx. 150 pictures with new IT products. This ocinside.de CeBIT 2013 report is hardware related and contains new Haswell and Mini-ITX motherboards, chassis, cooler, PSUs, SSDs, memory modules, NAS and wireless storage solutions. It is only available in German language, but it is worth watching the pictures or use a translation tool to discover the latest trends.

OCZ Lineup 2013 @ Ocaholic

During this years CeBIT, OCZ presented their new lineup. Nowadays OCZ`s portfolio is really well structured and you`ll be able to find products and solutions quickly. This article is dedicated to the products the company displayed during CeBIT 2013 and those are also the products they`ve put a focus on for this year."

ThinkComputers & WD My Passport Giveaway! @ ThinkComputers.org

Did you see our review yesterday of the WD My Passport USB 3.0 Portable Hard Drive? It really is a great drive that is easy to take with you and makes it extremely simple to backup you data. WD was nice enough to give us one to give away to you, our readers! This contest will run like many of the other contests we have run in the past. To qualify for the My Passport drive all you have to do is like ThinkComputers on Facebook, like WD on Facebook and fill out our entry form. It really is that easy! The contest will run for two weeks starting today and the winner will be selected on March 13th. Good luck everyone!"

CeBit: innovative gaming gear from newcomer Gamdias

We got a first look at their flagship gaming mouse Zeus, the mechanical keyboard Hermes, and the headset called Hephaestus. They make a very quality impression, with thought-through and practical features that could distinguish Gamdias from the rest of the market.


NikKTech And Cooler Master Joint Giveaway

Although weve already performed 18 giveaways inside 11 months(mostly global ones) judging by what some of you have told us we havent really covered everything in our list of prizes and so we all sat down a month ago to see what would be the obvious choice for our next giveaway. Well since the summer is not that far away coupled with the fact that Cooler Master released their Seidon line of AIO liquid CPU Coolers roughly a month ago the choice was quite an obvious one. So today we will be giving away not 1 but 3 Seidon 240M AIO Liquid CPU Coolers and as usual in order to participate you need to take 4 very small steps:"

MWC 2013 Gallery @ HardwareHeaven.com

This week saw the 2013 MWC take place in Barcelona, Spain. Senior Editor Stuart Davidson headed along to find out what`s on the horizon in the mobile world..."

Kingston Joint Giveaway

As most of you know we delayed the launch of this giveaway for 3 full days and because of that we decided not only to make a blazing fast Quad Kit (16GB DDR3@2400MHz) by Kingston Technology available to celebrate a decade filled with HyperX products but also two DataTraveler Ultimate G3 32GB USB 3.0 Flash drives . As always in order to be eligible to win either of our prizes you just need to do 4 simple things."

News: The TR Podcast 127: The CES 2013 extravaganza

This episode of the TR Podcast is all about this year`s Consumer Electronics Show and what our Editor-in-Chief saw and heard there. We`ve got all the latest about AMD, Intel, Nvidia, and some of the other companies that were at the show."

Cooler Master and Team Curse Join Forces

Cooler Master, an industry leading chassis, thermal solution, peripheral, and accessory manufacturer, has further extended its support of the eSports scene by becoming the preferred sponsor of a top League of Legends team, Curse Gaming. Team Curse will sport the finest mice, headsets, and mechanical keyboards from the CM Storm line of gaming products.

Curse Gaming and Cooler Master have come together to showcase the best gaming peripherals while Team Curse furiously competes for the top spot during the third Season of Riot Games' League of Legends – one of the most played free-to-play online games.

Cooler Master is no stranger to eSports on the world stage, but this marks the first sponsorship of a top rated professional team in the United States.

Steven Arhancet, Director of eSports at Curse Inc. said, "When you're one of the best teams in the world at playing video games, you need the very best products, and Cooler Master builds them.

CM Storm (by Cooler Master) will have their products, in use, streamed lived to millions of viewers. We hope the gaming audience takes notice to the amazing equipment produced by CM (Cooler Master)."

Sharing his excitement, Bryant Nguyen, Senior Product and Marketing Manager at Cooler Master USA said, "It is with great anticipation that we enter into this partnership with Curse Gaming as it represents the results of much introspection for Cooler Master.

We are well known for supporting the computer modding community and are proud to extend that support to Curse and the gaming community as a whole."

Analogix SlimPort and adapter with the Nexus 4 @ LanOC Reviews

When it comes to the craziness that is CES, you see so many interesting devices, accessories, and gadgets that it sometimes takes a little while for it to sink in. We had a chance to take a look at a new adapter for the Nexus 4 while we were there, the Analogix SlimPort adapter SP1002. Their demo was a Bluetooth game controller tied to a Nexus 4 playing a game with the SlimPort cable pushing the signal to a TV. It wasnt until later after they had given us a sample to check out that I realized that a SlimPort cable, controller, and a Nexus 4 could give me something to do while trapped in a hotel next time I am traveling."



The best Guides by the best writers on the internet; PCstats Beginners Guides explain computers, software, and all those other wonderful things that cause you frustration.

Learn how to use your computer better, master the internet while protecting yourself, and know what to do when your hard drive kicks the bucket.



"Get the 'Stats and Stay Informed!"