Comdex 2002 Brief: New CPU's, New Chipsets
Even with a smaller exhibitor turnout then last year, Comdex 2002 has revealed quite a few little gems of technology - if you know where to look.
The most obvious element on display are the numerous AMD K8 Hammer motherboards. Based on chipsets from VIA, AMD and SIS the K8 motherboards will probably not enter retail channels until March or April of 2003. This is around the when the AMD Athlon 64 (Hammer) is expected to hit store shelves.
The fact that there are a vast number of K8 boards ready right now is a testament to the fact that AMD wants to ensure there are a wide variety of solutions ready when the 64-bit processor is officially released. Conversely, this may also be a sign AMD has a few bugs to work out of their reference chipset before allowing it into the hands of mainstream users.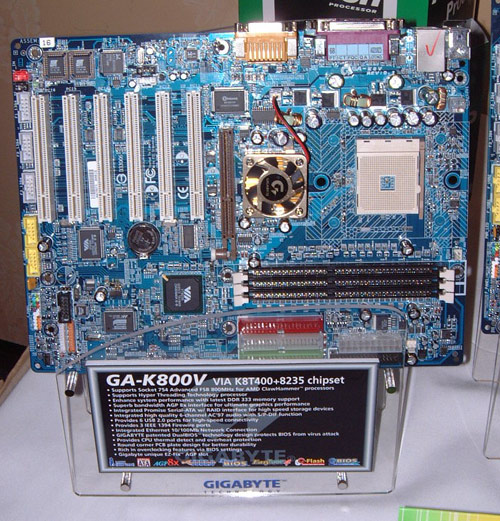 Processors are the force which drive our computers, but it is the Videocard which drives our games. PCstats attended the official release of the new Nvidia GeForceFX (NV30) core early Monday morning in a packed suite at the Bellagio Hotel in Las Vegas. It was quite an event to behold, with tones of game demo's that exhibit the amazing visual performance of this latest core.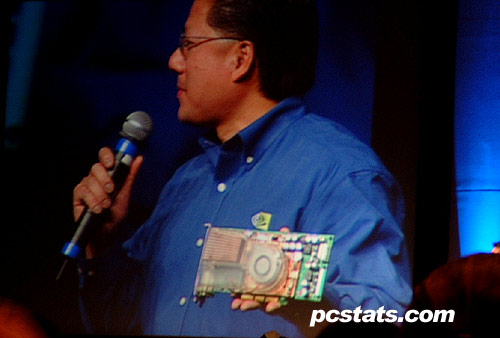 Nvidia are focusing on what they call Cinematic Computing, and to achieve this goal the GeForceFX will be clocked at a 500MHz core, and 1GHz memory.
Initially, the 0.13 micron copper process GPU will be coupled with 2.2ns DDRII memory. This will eventually scale to 1.8ns memory, and a core speed of around 1.2GHz from what we could tell. An actual NV30 was on display using Abit's OTES cooling system which will be remarketed as "FXFlow" - a silent thermal system. Only one manufacturer had a mock-up box on display, and that was Prolink.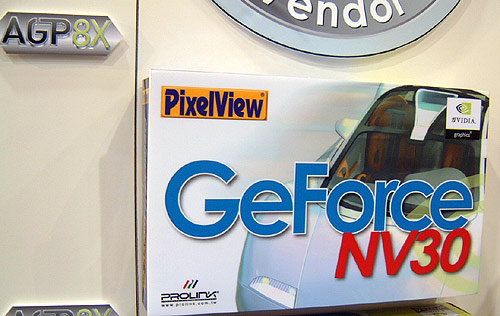 Intel made a strong showing with E7205 Granite Bay chipset based motherboards, which bring dual channel DDR266 memory support to the table. The E7205 chipset effectively increases the performance of the system to that of PC800 RDRAM - or even to that of PC1066 RDRAM as claimed by at least one mainboard manufacturer who have also thrown in a six-phase redundant powersupply.
While FIC had their Granite Bay motherboards on display, it was the VL31 "Springdale" based motherboard which caught our interest. At leat one other manufacturer also had a "Springdale" chipset based motherboard floating around in a similar microATX configuration. The "Springdale" chipset features native support for AGP8X and dual channel DDR333 memory.
Intel already have plans for another chipset codenamed "Canterwood" to enter the mainboard marketplace, but we'll have to wait a little bit longer before the details start to surface.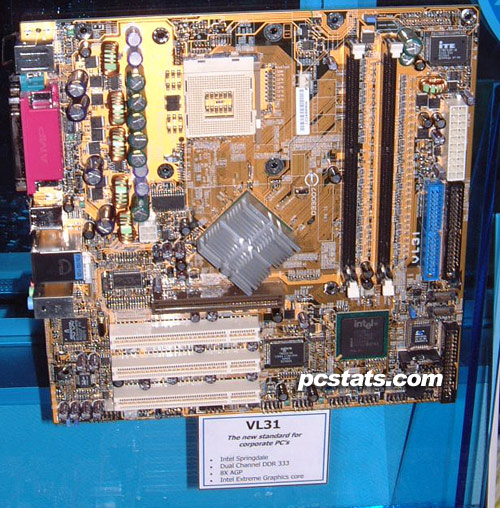 SiS already have their SIS755 chipset out for the AMD Athlon 64 processor, and while that is impressive in its own right, the new release for this week was the Xabre600 videocard which is reportedly faster than an ATI Radeon 9000. The card is intended for the mainstream markets where price and performance are equally important.
The new SiS Xabre 600 features a 300MHz core and 300MHz memory clock speed and is fully AGP8X complaint. According to SiS, the Xabre 600 has been used as an AGP8X reference platform by both AMD and Intel. PCstats will have a full in-depth review on the Xabre 600 for you to read shortly.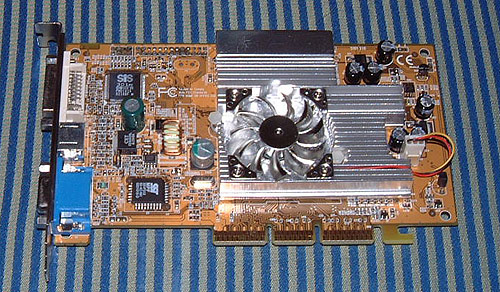 With so much more to mention and tones of photos to go through, consider this just a brief rundown on some of the technologies PCstats have witnessed at Comdex Fall 2002. With rumors of a Chapter 11 filling in the works, this may be the last Comdex in Las Vegas run by Key3Media, but we'll have to wait and see for the official word on that.
Stay tuned for more in depth coverage of Comdex Fall on PCstats.com, there is much, much more to show!