One thing I was a little disappointed with was the the MSI 850 Pro5 only supports up to four PCI slots. The fourth RIMM forces everything down and acts as a limiting factor in this regard but at least MSI tried to ease the pain by including a real hardware based 5.1 audio solution in the C-Media 8738 chipset. The VIA AC-97 codec just doesn't have the snuff to compete here.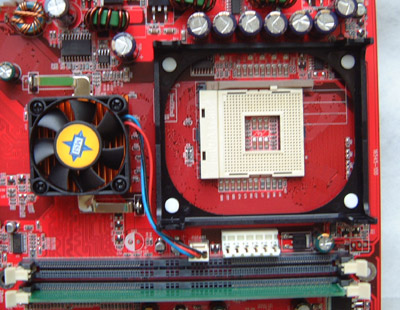 The CNR slot could have been switched out for an extra PCI slot, but I seem to recall it is necessary for ISO 9001 certification or something similar.
MSI has always been one of the first companies to embrace technology and even though the 850 Pro5 has six USB ports, they're only USB 1.1 rather then USB 2.0. It's not really a big deal right now since USB 2.0 devices are still far and few between. By the time they reach critical mass 4200 RIMM's will be in full swing with 533MHz Pentium 4's and users will probably need to upgrade anyway.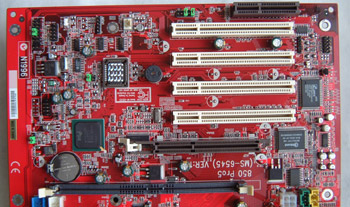 There are a whole slew of jumpers on the motherboard and unfortunately they are not labelled very well. This is not in the usual MSI fashion which is odd.