Quake III Arena is a First Person Shooter (FPS) that revolutionized gaming as we know it. Using multiple light sources and having graphics textures that can fill videocards, even after 3 years it's still able to bring a cutting edge system to its knees.
Quake III Arena Fastest demo001 (SYSTEM)

Motherboard (FSB)

FPS
Ranking
1.

SL-85DR2 - 133 MHz

306.5
2.

SL-85DR2 - 158 MHz

361.7
Quake III Arena Fastest nv15demo (CPU STRESS)

Motherboard (FSB)

FPS
Ranking
1.

SL-85DR2 - 133 MHz

87
2.

SL-85DR2 - 158 MHz

102.7
Breaking 300 fps is something special. You can see the big performance boost due to overclocking!
Conclusions: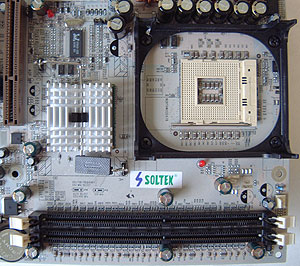 With a retail price of $150 CDN the Soltek SL-85DR2 is no frills i845E motherboard. Performance and stability on the SL-85DR2 was excellent never giving us any problems.
Sure the performance wasn't as fast as say the Iwill P4R533-N, but for a DDR based motherboard this is "about as good as it gets".
The SL-85DR2 is a very expandable motherboard with six PCI's, 4x AGP slot and USB 2.0 you shouldn't have any problems attaching devices/peripherals to the motherboard. For those who want LAN or IDE RAID built onboard Soltek does have a version of the SL-85DR2 that has those features as well. Obviously though, it'll be more expensive.
For enthusiasts, the amount of jumpers may be a turn off since most other motherboards allow the same tweaks to be done in BIOS's. The Soltek does have the options overclockers are looking for but it's just not as fun when you have to toy with jumpers.
We like how the power connectors are in the same general location but they're actually too close to each other. It's hard to plug one if if the other is occupied. If you're looking for a pretty motherboard that performs well then the Soltek SL-85DR2 could be for you!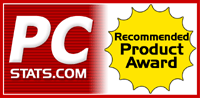 Related Articles:

Here are a few other articles that you might enjoy as well...

2.