Epox has always had a very well laid out and powerful BIOS that will satisfy even the most hardcore enthusiast/overclocker. For the 8K5A2+ we have the usual CAS Latency adjustments, full multiplier control (for unlocked CPU's) and a vast number of voltage controls, it's an overclocker's paradise! =)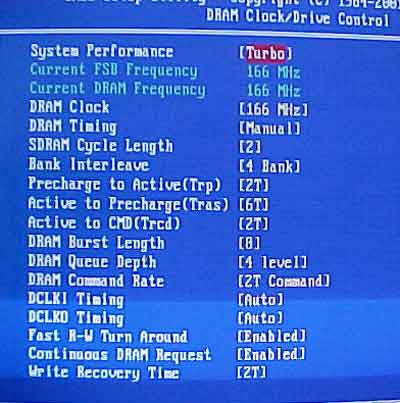 Here we see all the usual tweaks we would expect from an Epox motherboard from DRAM Clock to Bank Interleave options and even DRAM Command Rate. I guess we take it for granted that all these options would be available.
There are a full set of AGP controls, AGP Aperature Size, AGP Mode and for those who know how to tweak the AGP Driving Control, you can even play with that.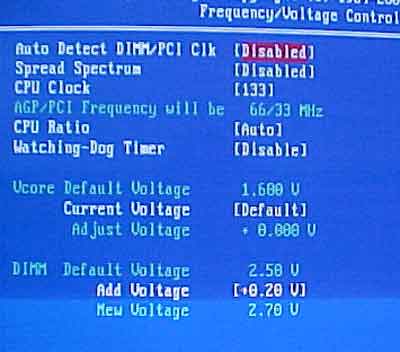 Ahh, my favorite part of the BIOS; FSB's can be adjusted from 100-250 MHz in 1 MHz increments. For unlocked Athlon's you'll have full multiplier control. CPU Vcore adjustments go from 1.4V to 2.2V, yes even for T-Bred based processors! Memory will go as high as 3.2V for those extreme overclockers.