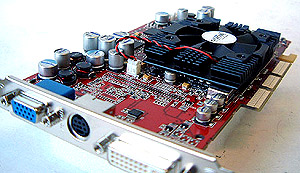 Any videocard based on the R300 core is going to be damn fast and the Crucial Radeon 9700 Pro doesn't disappoint! This card has the power to handle any game on the market right now with AA and/or AF enabled (as you've seen the benchmarks illustrate) and being DirectX 9.0 compatible means the videocard is extremely future proof!
Of course all this extreme performance comes with a price tag of $369USD. Still, the Crucial Radeon 9700 Pro is a very good "investment" and it will be able to play all the newest games for the foreseeable future. To top things off, it's very comforting to know that Crucial is among the best with customer service and support as we've seen from our own personal experience buying memory.
As you've seen in the benchmark results, the Crucial Radeon 9700 Pro basically has no rivals across the board. It'll leave any GeForce4 Ti4600 in the dust, and this gap becomes more apparent when you enable AA and AF and feast on the visual results.
If you're going to be purchasing a new videocard, you'd best take a look at what Crucial has to offer. The fastest videocard on the market backed up by some of the best customer support there is a good combination by any standards!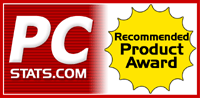 Related Articles:

Here are a few other articles that you might enjoy as well...

2.