Quake III Arena is a First Person Shooter (FPS) that revolutionized gaming as we know it. Using multiple light sources and having graphics textures that can fill videocards, even after 3 years it's still able to bring a cutting edge system to its knees.
Quake III Arena Fastest demo001 (SYSTEM)
Processor
FPS
Ranking
1.
XP 2700+ (2.16 GHz)
325.8
2.
P4 2.66 GHz
368.5
3.
P4 2.8 GHz
373
4.
P4 3.09 GHz
416.6
Quake III Arena Fastest nv15demo (CPU TESTER)
Processor
FPS
Ranking
1.
XP 2700+ (2.16 GHz)
90.9
2.
P4 2.66 GHz
100.2
3.
P4 2.8 GHz
104.7
4.
P4 3.09 GHz
112.4
Quake III has loved P4's right from the beginning. Anyone who has run the nv15demo knows that those are amazing frame rates, even though we're using the fastest setting!
Conclusions on the Intel 2.8GHz CPU:
If you want bleeding edge performance, there's only one option and that's Intel's Pentium 4 2.8 GHz processor.
As we can see from the benchmarks it's the just about the fastest thing out there. Sure the AMD AthlonXP 2700+ gives the P4 a very good run for its money, but XP 2700+ is not available for retail sale anywhere, while the P4 2.8 GHz is.
With a retail price of $829 CDN ($500 US) the processor certainly is quite expensive, but then again top of the line performance from Intel has always been this way. Another nice thing is availability, should you decide to buy one retailers should have no problems getting them in.
If the 2.8 GHz P4 is still too slow for you, it should be able to overclock to about 3 GHz easily, as long as everything else is up to the task. It's funny that everyone was on Intel's case two years ago when the P4 was introduced. Right from day one they said it would be architecture of the future and they seem to be right.
Equipping a computer with a good sized power supply is important when overclocking processors of this calibre - they can be pretty power hungry. A 300W PSU will be just fine for systems running at stock, but if you're planing to do some overclocking you may want to consider a 400W PSU or more! Bottom line; the Intel Pentium 4 2.8GHz processor delivers top of the line performance that is more than sufficient for hard core gamers, workstations, and desktops. As we near the 3GHz mark though, the prices remain hefty so consumers on a budget will probably have to wait a bit, or shot for something a little lower on the ladder.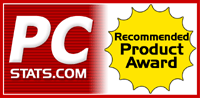 Related Articles:
Here are a few other articles that you might enjoy as well...
1. Intel Pentium 4 1.6A GHz
2. Intel Celeron 1.8GHz
3. AMD AthlonXP 2700+
4. Intel Pentium 4 2.0 GHz
5. AMD AthlonXP 2100+/2000+ Thoroughbred
6. Intel Pentium 4 1.5 GHz (m478)