WinBench 99 is a subsystem-level benchmark that measures the performance of a PC's graphics, disk, and video subsystems in a Windows environment. WinBench 99's tests can run on Windows 95, Windows 98, Windows NT, Windows 2000, and Windows Me systems.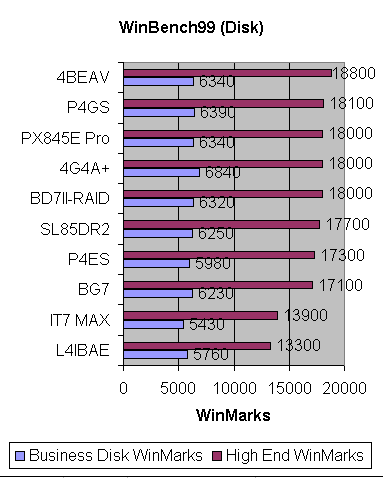 Winbench99 doesn't seem to like the test Samsung 40GB 7200 RPM HDD very much. When using that hard drive to benchmark we always receive low disk scores. Unfortunately our 40GB Maxtor D740X was not available for this set of tests.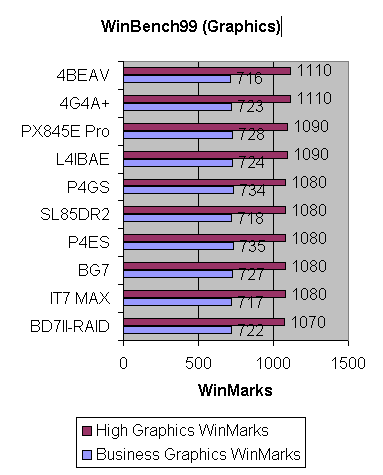 Since all the motherboards are at stock speeds, we see that they all perform about the same. No surprises here.