Conclusion: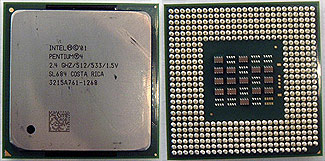 Sure, the Intel Pentium 4 2.4B processor is no longer the top of the line processor from Intel, but it does offer a lot more value than the higher end P4 2.66 or P4 2.8 GHz processors.
With a street price of $330 CDN ($184 US) the P4 2.4B is less expensive and it still offers good performance. If you think the chip is "too slow" take some comfort in the fact that the unit we tested was at least up to the overclocking game.
The P4 2.4B came in basically last in every benchmark at stock speeds, but I think you'd be very hard pressed to actually notice the difference between the 2.4B and the 2.66 GHz P4 for example. In terms of performance, the P4 2.4B still performed very well, and it should suit most peoples computing needs.
Even though the core is based on the older B0 stepping, we were still able to get a healthy 500 MHz+ overclock out of the chip, so if you're an overclocker that is something to keep in mind. The bottom line is clear, the Intel 2.4B performs wells, and more importantly, costs a heck of a lot less than the top of the line model. Unless you really want to use a hyper-threading enabled P4 in your desktop computer (which means you should wait a month or two) then I would easily recommend the 2.4B to anyone who's thinking about getting a new Pentium 4 processor on a budget.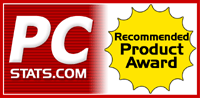 Related Articles:
Here are a few other articles that you might enjoy as well...
1. Intel Pentium 4 2.8 GHz Processor
2. Intel Celeron 1.8GHz Processor