Ever wonder why almost every single BIOS out there is blue? If you know the answer, feel free to send in an email with your explanation here.
The MSI 845PE Max2-FIR is equipped with a AMI-built BIOS which gives users looking for full tweaking control the tools necessary to configure the system their way. Everything from CAS Latency, FSB adjustments and voltages can be manipulated within the BIOS.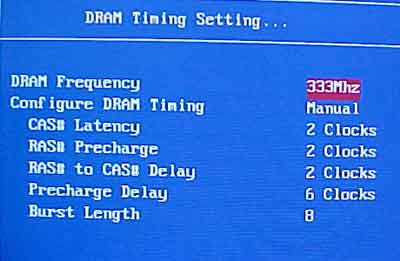 As we can see here we get the usual DRAM frequency controls. We also have the usual memory adjustments from CAS Latency, RAS to CAS Delay and Burst Length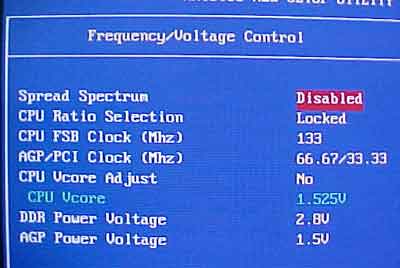 Here we can adjust the FSB from 133 MHz to 233 MHz in 1 MHz increments. Like the FSB, the AGP/PCI's can be locked at any frequency from 50 MHz to 89 MHz and can also be adjusted 0.6 MHz at a time. CPU VCore goes up to 1.825V for C1 based Northwood P4's and DDR Voltage maxes out at 2.8V. If needed, AGP voltage can be adjusted to 1.8V as well.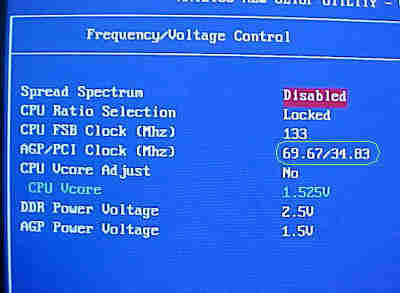 MSI defaults the AGP and PCI clocks to 69.67/34.83 MHz! While this probably wouldn't affect the devices, it may skew 3D benchmark results! For testing I set the AGP/PCI's to stock speeds which are 66/33 MHz.