Abstract: With Intel dropping support for RDRAM and adopting dual channel DDR for the Pentium 4, it's obvious that RDRAM will be soon be taking a less important role in the P4 mainboard markets.
83% Rating:
Home > Reviews > Motherboards > DFI NT72-SA
The NT72-SA BIOS
Using the Award BIOS, the options available to the tweaker are quite limited in the NT72-SA. RDRAM has never had any adjustable options like SDRAM and so the overclocking options are very limited.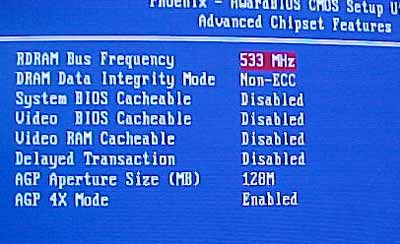 Here we can change the RDRAM frequency from 533 MHz mode to 400 MHz mode. Obviously since we're using a P4 running on a 533 MHz FSB we'd want our memory running at 533 MHz as well. Here you can also change your AGP Aperture size and enable 4x AGP mode.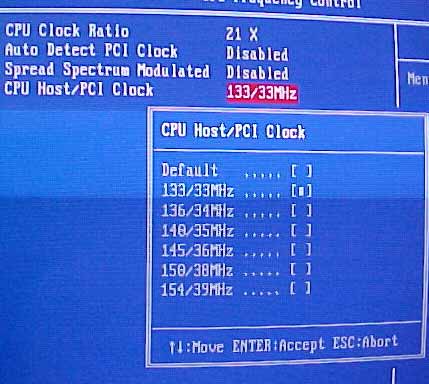 As you can see, the overclocking options on the NT72-SA are very limited indeed. Please keep in mind though, this is not an enthusiasts board!
SEARCH PCSTATS

---

Use the power of Google to search all of PCSTATS and the PCSTATS Forums. Tell us what you think of this new feature - FEEDBACK?