The BIOS FIC uses for the AU13 is a bit different from the reference nVIDIA nForce2 BIOS.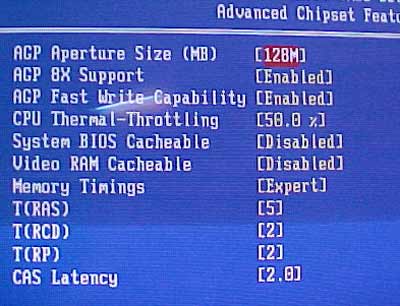 Inside the Advanced Chipset Features we have our usual AGP tweaks like AGP aperture size and Fast Writes. There are also the memory timing tweaks. We always use the most aggressive memory timings to test products.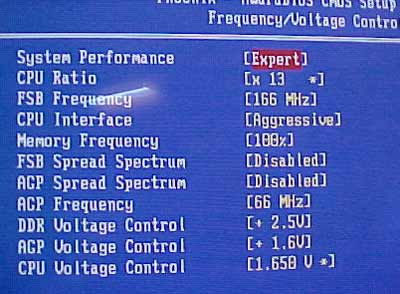 If you're an overclocker FIC gives you full control of the AU13. There are full multiplier controls for all T-Bred/Barton based processors, you can adjust the FSB from 100-250 MHz in 1 MHz increments. There are a lot of memory dividers but we tested with the memory running in sync with the FSB since that gives the best performance. Memory voltage goes as high as 2.8V, AGP to 1.8V and CPU up to 1.85V. Up next, the benchmarks.