MSI K7N2-L Motherboard

Ships with the following:

IDE ATA66/100 Cable
FDD Cable
Driver CD
User Manual
USB2.0 Bracket
5.1 channel Audio Bracket
Rear I/O Back Panel

Brackets:
With a retail price of $100 CDN ($75 US), the MSI K7N2-L is easily the least expensive nForce2 motherboard of the bunch. Of course, with its low price there aren't many frills other then 5.1 audio and a 10/100 LAN to pick through - but then again MSI is targeting the mainstream user who doesn't require a lot of "goodies", just good performance.
The layout of the motherboard is pretty good, you won't have to remove the videocard when you're installing memory. Because consumer CNR devices are almost non existent, we would have preferred if MSI remove the slot altogether and perhaps add a sixth PCI slot instead.
Any enthusiasts/overclocker knows well how hot the MOSFETs can get during operation so it was nice to see that MSI place some aluminum heatsinks on top of them. MSI did an awesome job clearing out the CPU socket area of obstructions you're not going to have problems installing larger heatsinks like the Thermalright SLK-800 or Vantec Aeroflow.Even though AMD removed the four mounting holes around the CPU socket, MSI should have kept them there as most of the larger heatsinks on the market require them.
We would have liked to see an active cooler on top of the nForce2-SPP Northbridge as it gets very hot. >While the K7N2-L is very well labelled, the users manual is also very detailed so newbies not need worry when installing the K7N2-L into a case.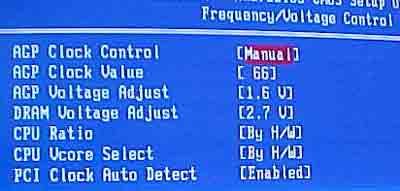 The K7N2-L is not very overclocker friendly as it does not give you access to multipliers if you're using a T-Bred/Barton which uses a 13x or higher multiplier. If you want to do some hardcore overclocking you'll probably have to consider voltage modding the motherboard. Maximum memory voltage is limited to 2.7V which is kind of low.
The MSI K7N2-L is a middle of the pack performer, not exceptionally fast but not slow either. If you're not a 3DMarker or perhaps you're looking for a motherboard for a second system then the K7N2-L can deliver the goods. If you want the fastest most overclockable motherboard then you're probably going to want to look elsewhere.
Epox have a good reputation in the PCStats Labs, so let's see what the 8RDA+ is able to offer us next.