Another reason why Hypertransport fits well with the AMD64 processors, or at least the Opteron, is that Hypertransport links can be used to connect processors together for data sharing in multi-CPU systems, eliminating the need for each processor to share the same memory bus, reducing bottlenecks.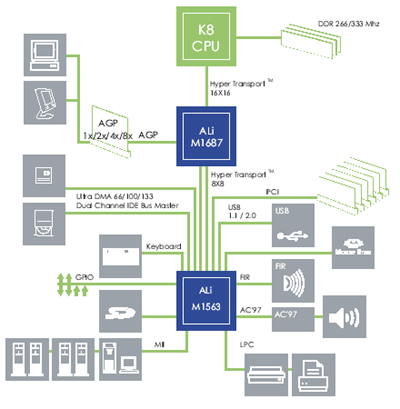 Indeed, with the Opteron, each processor has it's own built in memory controller. By using the combination of Hypertransport links and a built-in memory controller, AMD has managed to avoid many of the conventional information bottlenecks in computer chipsets.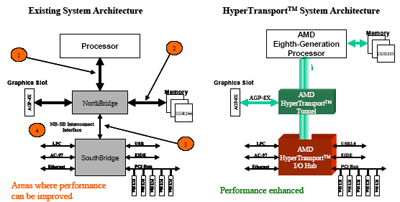 Here's a graphic illustrating AMD's view of the potential advantages.