The motherboard is PX865PE Lite Pro is a standard ATX size, so there shouldn't be any problems installing the board into one of those cramped ATX cases. Albatron place the main ATX power connector in a great spot, just to the right of the DIMM slots. Over there it won't get in the way of any of the other system devices.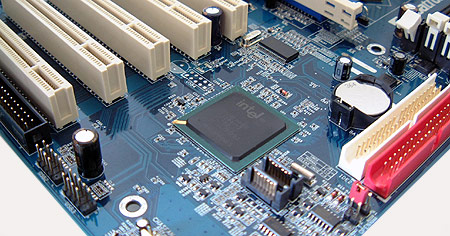 The PX865PE Lite Pro is pretty well labelled, but it's not quite as straight forward as other Albatron mobo's we've tested in the past. The manual is well detailed so if you have problems simply refer to the manual and it will set you on the right course. To help keep the case organized, Albatron places all the headers around the edge of the motherboard. For those of you who use third party GPU coolers, there's a fan header just above the AGP slot.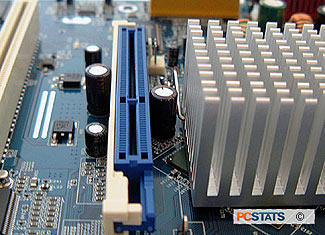 Because the layout of the motherboard is very close to that of their PX845PE-PEV Pro many of the complaints we had back then still apply here.
While we're pretty big fans of Albatron motherboards here at PCStats, we do have some qualms with the name. Called the PX865PE Lite Pro it could potentially fool customers into thinking that they're buying an i865PE based motherboard while in reality they're getting a somewhat slower i848P based board. Albatron should really call it the PX848PE Lite Pro,as that's what it really is.