Used ICQ or MSN Messenger? Then you'll know what to expect. The Skype interface mirrors these programs most, and why not, considering it's also an instant messaging client.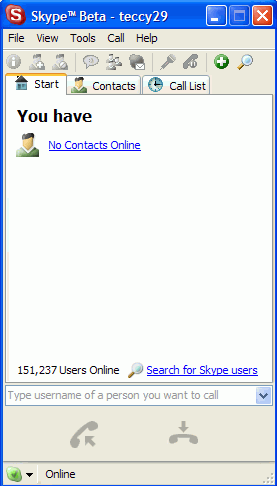 The 'start' screen shows any missed calls along with the username of the caller, and how many of your contacts are currently online. The 'search for Skype users' option allows you to find your friends and add them to your contacts list. The 'contacts' tab, as you'd expect, lists your contacts ordered by whether they are online or off.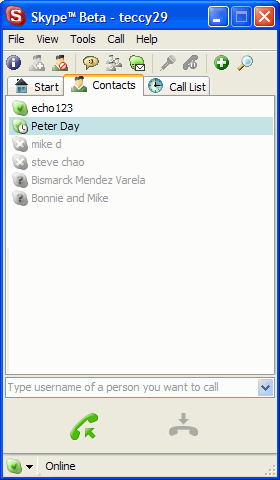 The 'calls' tab lists all phone calls made and received by you, and can be filtered by contacts and call direction.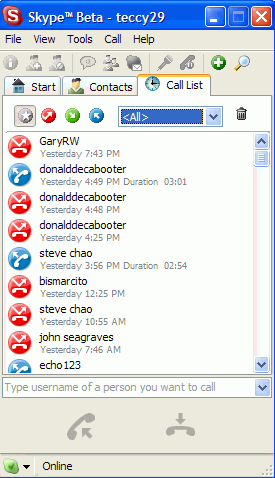 The big green call button at the bottom of the screen will dial whichever contact you have selected, and the adjacent hang up button ends the call with a satisfying click.
When a Skype user calls you, the call screen comes up to indicate who is calling, along with a very convincing ring effect. You can choose to answer or send a busy signal (GO AWAY!). Blocking of contacts is also supported and prevents them from calling or Instant messaging you.
The Skype system suffers from some delays in updating the status of users. While playing around with blocking contacts and going offline for short periods, we found that the status of the user took about five minutes or longer to update on other systems.