After some discussion for and against removing overclocking benchmarks entirely from PCstats reviews, we have decided to change how we do things, but still include them. From now on, PCstats reviews will simply list the maximum overclocked speed a motherboard is able to achieve rather than provide an overclocked score for each and every benchmark.
Since overclocking can be a very subjective skill, it just makes more sense to keep our benchmarks focused on the stock performance of system components. Plus, by listing the maximum overclocked speeds of various motherboards here, you'll have a better idea of which manufacturer produces the best goods for enthusiasts!

Maximum Overclocked Speeds - PCstats Results

AMD Motherboard Results

Chipset

FSB

Ranking

Epox 9NDA3+
NF3 Ultra
283 MHz
Gigabyte GA-K8NSNXP-939
NF3 Ultra
270 MHz
MSI K8N Neo2 Platinum
NF3 Ultra
236 MHz
Asus A8V DLX
K8T800 PRO
220 MHz
MSI K8T Neo2-FIR
K8T800 PRO
220 MHz
Gigabyte GA-K8NXP-9
NF4 Ultra
217 MHz
The Gigabyte GA-K8NXP-9 comes in last in our overclocking tests, with an FSB overclock of 217MHz. Keep in mind that the board was equipped with an engineering sample NF4 chip, which may have been limiting.
PCI Express ain't just for Intel anymore!
The Gigabyte GA-K8NXP-9 is simply an amazing board. It's fully loaded with hardware features like dual Gigabit NICs, it comes with a 802.11g Wireless PCI card, IEEE 1394b, an additional SATA RAID controller, 7.1-channel audio and a dual BIOS. There's not much more you could add, but expansion options are covered by two PCI Express x1 slots, three 32-bit PCI slots, and a PCI Express x16 slot for videocards.
The performance of the Gigabyte GA-K8NXP-9 was outstanding for most of the benchmarks we put it through. Socket 939 Athlon64 processors are already extremely fast, but somehow nVidia was able to squeeze out just a bit more with its nForce 4 Ultra chipset. Looking at the benchmarks, the GA-K8NXP-9 was first in almost all the tests. It was even able to beat the other motherboards in most 3D tests, despite using a slightly slower videocard (albeit on the PCI Express bus rather than AGP).
Overclocking was limiting because the BIOS contained no multiplier controls, and the voltage options were quite limited. We were still able to get the motherboard up to 217 MHz FSB, however.
While the retail price of the Gigabyte GA-K8NXP-9 motherboard currently remains a mystery, you should expect it to fall in line with Gigabyte's typical pricing standards. If you're looking for a top of the line K8 motherboard to go with that state of the art Socket 939 Athlon64 chip, and PCI Express videocard, look no further than the GA-K8NXP-9. It'll keep you happy for a very long time!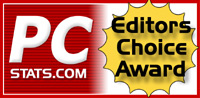 Related Articles
Here are a few other articles that you might enjoy as well...
1. MSI K8N Neo2 Platinum Motherboard Review
2. Gigabyte GA-K8NSNXP-939 Motherboard Review