The configuration menus for Firefox contain mostly familiar options that you would expect to see in any browser. Set home page, clear browser cache, etc. are all represented here. A feature that stood out for us was the extensive information you can bring up on the page you are currently surfing. By going to 'tools\page info' you have a lot of information at your fingertips.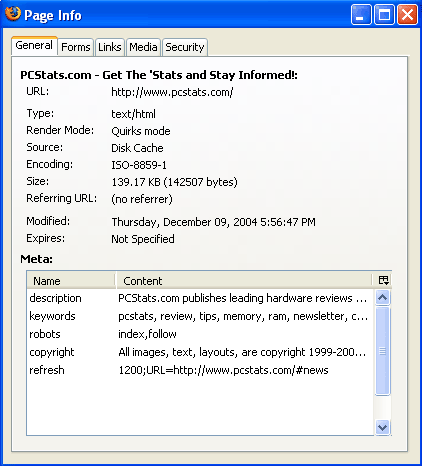 The one area where Firefox has considerably fewer options than Internet Explorer is in Security options. Compared to IE's labyrinth of security zones and options, Firefox has only the bare essentials.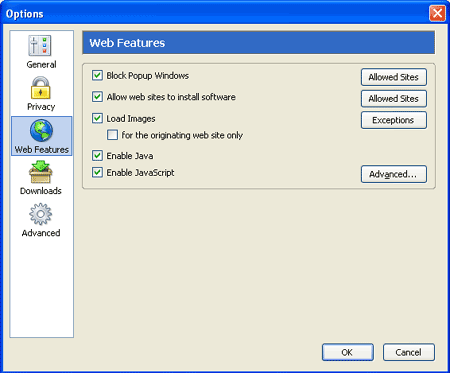 As you can see, the web security options boil down to blocking pop-ups, preventing downloads and images and controlling javascript. Add the cookie management features found on the 'privacy' page of the options menu, and you have the extent of Firefox's security features. Now a lot of the apparent scarcity of options here can be attributed to the cleaner interface of the new browser, but it's still obvious that IE has more extensive security options.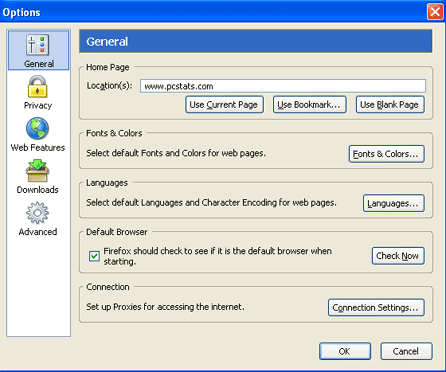 Now, the reason that IE developed these security features over its lifespan can be attributed to its popularity. More people use it than any other browser (by far), so the vast majority of the tricks, exploits, viruses and spyware out there in the web target Internet Explorer only. Firefox, like most other 'alternative' browsers, has enjoyed a free ride security-wise up to this point due to IE's higher profile. If Mozilla does manage to position Firefox as a significant rival to Internet Explorer, this is likely to end in a hurry. On the other hand, Internet Explorer is an integral part of Windows operating systems and thus can cause a lot more damage to your system if it is compromised than a third-party program like Firefox could ever do.