Like the armada of ATX variations, the BTX form factor is further sub-divided into three different motherboard types: BTX, microBTX and picoBTX in descending order of size. The latter two motherboard types are intended for OEM manufacturers and small form factor enthusiasts, as well as the budget consumer. BTX is full sized motherboard, just like its ATX cousin.
The differences between the three types lie mainly in the number of expansion ports they will offer, and keep in mind only the micro and picoBTX solutions are pictured here. The full sized BTX motherboards should have a the standard compliment of five PCI sockts. We'll have more on what BTX has in store for fans of the mini-PC later in this article.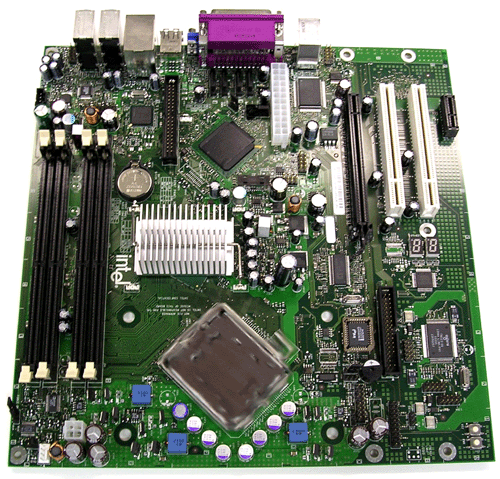 MicroBTX boards will measure 264mm across more or less, and the tiny picoBTX varients will span just 203 mm.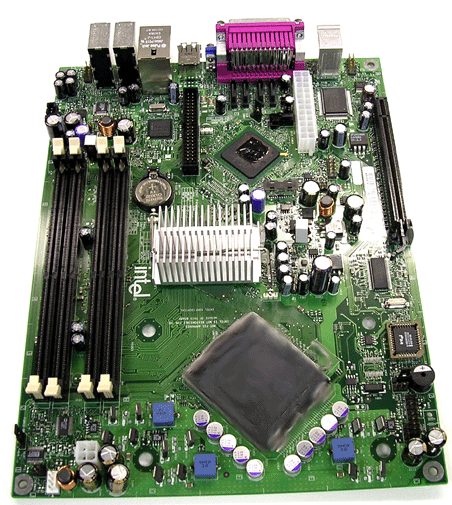 Small Form Factor PCs and BTX
BTX has been designed from the ground up to scale well. The two smaller BTX types, microBTX and picoBTX, reduce motherboard area mainly by sacrificing expansion slots. They keep the core features of the BTX form-factor intact, allowing them to be cooled by the same means as full desktop BTX boards.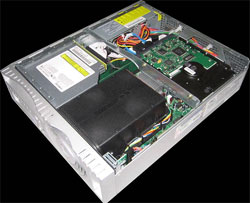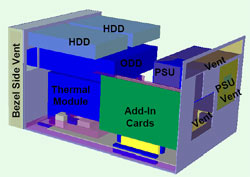 To enable this to happen, the BTX specification also includes a second type of thermal module, the 'type 2' model designed for SFF applications and presumably rack mount server application down the road. With this in place, the primary 'wind tunnel' configuration of a desktop BTX case will continue even with a picoBTX board and mini case. Hopefully this will allow for better 'enthusiast' grade SFF gaming PCs.