SPYNET, not to be confused with the 'SkyNet' of the Terminator movies (or at least we hope not) seems to be a database of results shared by all Internet-capable systems running Microsoft's anti-spyware beta. During initial setup, you are asked whether you wish to submit scanning results to SpyNet.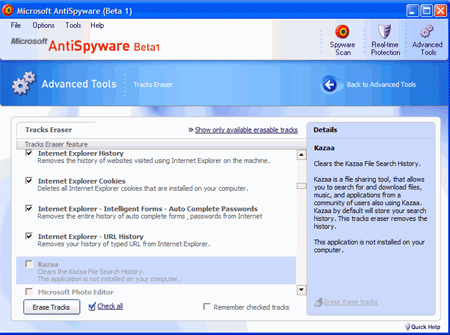 If you answer yes, your detected spyware/adware/malware file information is sent to the spyware servers in the course of scanning. More importantly, potential threats identified by the Microsoft antispyware real-time protection agents are also transmitted to the SpyNet servers, allowing the quick dissemination of information about new spyware/adware/malware threats.
Here's a quote from the Microsoft help manual for the antispyware beta that defines SpyNet:
"The SpyNet AntiSpyware Community lets Microsoft AntiSpyware users quickly share and identify unknown applications and signatures. When you use Microsoft AntiSpyware, it may identify a file that may be spyware or other potentially unwanted software, and then ask you to decide whether you want to report the file, as well as your decision to ignore, remove or disable the file, to the SpyNet AntiSpyware Community. If you choose to do so, a report will be sent to Microsoft."
It's not clear whether SpyNet is self-maintaining, meaning that any system belonging to the community updates itself against new threats as they are revealed by other members, or whether Microsoft will use SpyNet information to design new definition files for the scanner. The SpyNet description in the software itself seems to indicate that the former is true, but this would seem to present some logistical problems with false threats, etc. We'll have to keep an eye out for more info on this topic.