This reasonably recent, AMD powered gaming system is not often connected to the Internet, and is fully firewalled and virus protected, so we were fairly certain that it contained no spyware infections. We were wrong of course. Running the Microsoft Antispyware beta produced this result: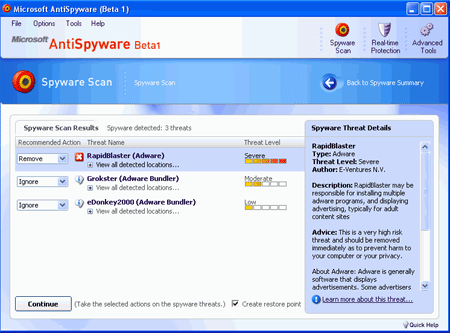 Surprised, we ran Ad-Aware with the latest updates also: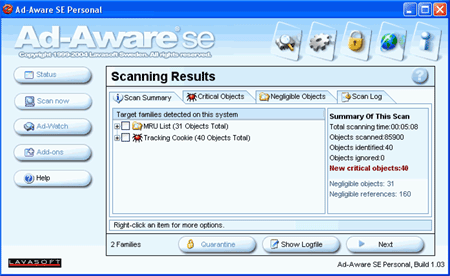 And got nothing except the tracking cookies which the Microsoft Windows AntiSpyware (beta) software apparently does not deign to notice.
Score one for Microsoft here as its spyware checker picked up what Ad-Aware did not. Given the inconsistent results in the previous tests though, we still have difficulty in fully trusting our computer's fates to a single spyware detection application. PCstats is thus not convinced that you should trust any one spyware scanner to pick up all infected files.