Initially featureless asides from the power switch, the right side also holds a removable panel which covers the I/O section of the printer. A metal casing further protects the components here from EMI, and it can be levered open with the metal tab towards the front of the case.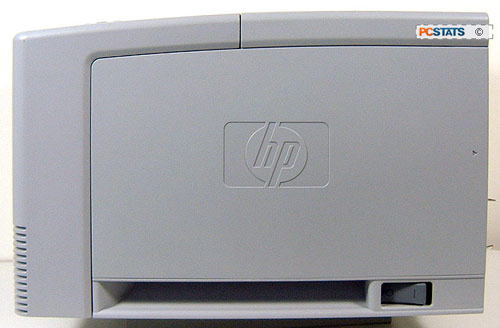 Under this panel lies the 'motherboard' of the printer, where you can find the two memory slots, a pair of compact flash connectors for adding extra fonts, and the EIO port.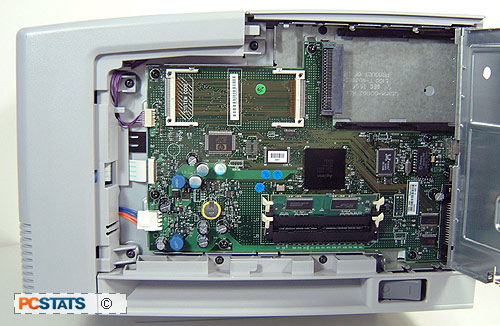 As you'd expect, the rear of the LaserJet 2420dn holds the various interface ports. IEEE 1284 (parallel), USB 2.0 and 10/100 Ethernet were all represented on our model. The metal plate on the top left covers the vacant EIO port.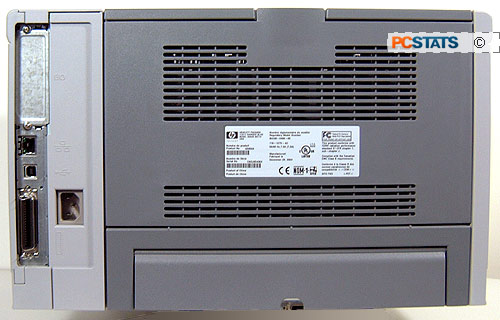 The plastic flap along the bottom of the printer allows the paper cassette tray to push through when it is set to accommodate larger paper sizes such as LGL.