The included set of drill-down configuration menus is large and comprehensive, but we wished for a larger display, as the two line LCD feels quite cramped when navigating the system. For the most part, the menu options are what you would expect for a thousand dollar business laser; many customized quality settings are available, economy mode can be set to save toner. The printer will put itself in a power saving 'sleep mode' after 30 minutes of inactivity, and the menu can be used to set a 'wake time' for readying the printer.
HP's Toolbox printer software uses an HTTP interface, opening up as a tab in our Firefox browser.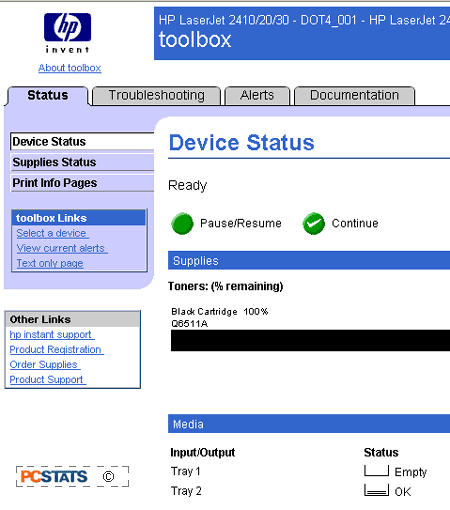 This is a sensible approach given the network capabilities of the printer, but we did find the program was a little slow to respond when we had the HP LaserJet 2420dn connected via the USB 2.0 interface. The software itself was straightforward to use, though it mainly consists of troubleshooting and documentation links.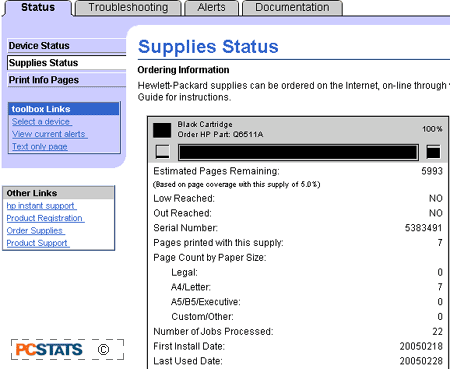 The printer status section gave us some useful information though.