Of course, as a networked printer, the HP LaserJet 2420dn is built to be connected directly to an office network, in which case any administration can be done by using the built-in HP JetDirect print server software. Simply entering the printer's IP address in a browser will bring you to the main page.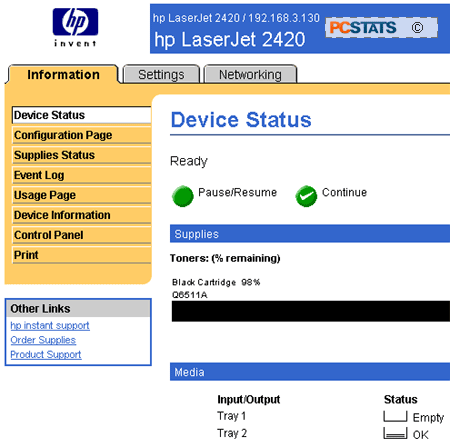 As you can see, the interface is similar to that of the Toolbox software, but with several more options. Any option that can be set in the printer's onboard menu can also be configured here.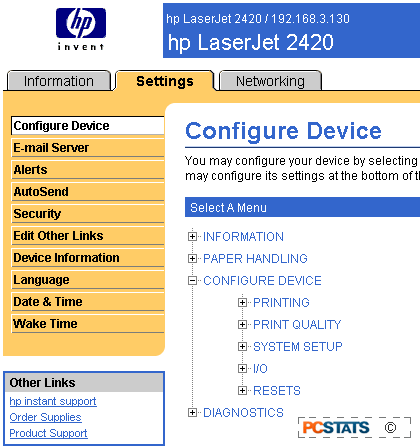 A comprehensive set of security features are also available.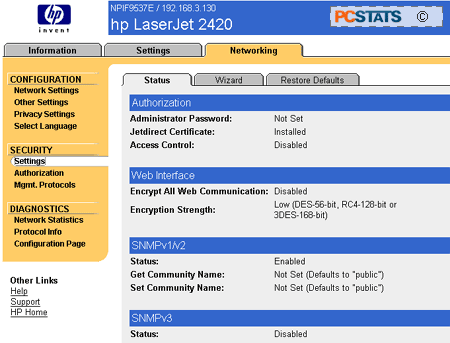 Up next, printer quality tests and print speed benchmarks... can you say 30 pages a minute?