The plastic cable organizer is the most immediately noticeable feature of the back of the case and provides a useful organizational feature.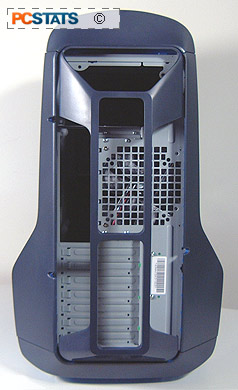 If you don't want it, it can be easily removed by pressing down on the top and pulling it off the case. The large vent holds a transparent 120mm fan which vents hot air out of the case. It has a low RPM rate and is practically silent. No power supply is included with the case as we have mentioned, but as the case fans are generally very quiet, we would recommend installing a low-noise powersupply into Asus' Vento 3600 for the full effect.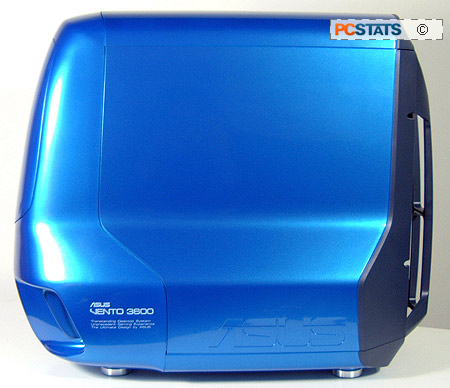 Got to love the amazing paint job on this case. The red one looks even sweeter.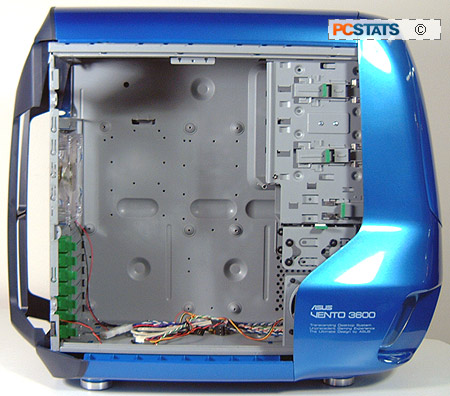 As you can see, the inside of the Asus Vento 3600 is spacious with plenty of room for large motherboards. The backplane is not removable, but the 3.5 inch drive rack is and the fixed drive bays support screwless installation (more about this below). Most of the metal edges are rounded off to reduce the chance of accidental injury.
The rear expansion ports are also screwless; the green locking caps secure the expansion cards and slot covers. Both case fans are practically silent, and neither lights up or does anything else fancy.