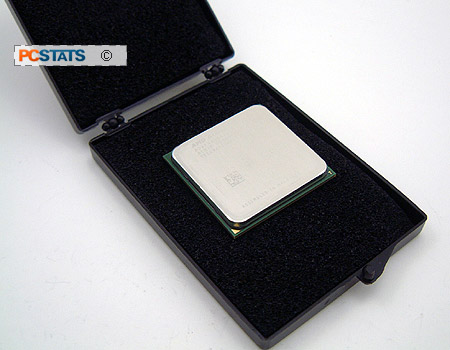 If you count yourself as an enthusiast, you'll no doubt be thrilled with the fact that AMD Athlon64 FX processors come multiplier unlocked.
Yes that's right, unlocked.
Traditionally, individuals engaged in overclocking will want to lower the processor multiplier, but are unable to do so because it is generally locked in all mainstream processors sold.
With the AMD Athlon64 FX-60, users can have complete multiplier control from 4 to 25x. This adds another dimension to overclocking, as we'll show you in a moment. With limited multiplier control, it's very possible that the motherboard, memory or another device will max out before the processor reaches its full overclocked potential.
Overclocking the AMD Athlon64 FX-60

Overclocking Results:

Thanks to the unlocked multipliers of the AMD Athlon64 FX-60, overclocking this processor is a lot more fun than with regular Athlon64's or X2's. This also means that hardware enthusiast who have time can squeeze the most performance out of their systems.

Unlocked multipliers are important to enthusiasts because it adds another dimension to overclocking. Users who believe their motherboard/memory are holding them back can still push the processor faster if they set the multiplier higher.

With full access to multiplier adjustments, the CPU multiplier was raised instead of the motherboard clock speed. Overclocking this way allows users to isolate the performance gain due to the CPU. Increasing the motherboard clock speed overclocks the HyperTransport bus as well as the memory which can lead to skewed results with highly overclocked machines.

The AMD Athlon64 FX-60 is clocked by default at 2.6 GHz and uses a 13x multiplier. The first thing we did was increase the CPU multiplier to 14x which would gave the processor a clock speed of 2.8 GHz. The processor had no issues booting into WindowsXP and running benchmarks, it was completely stable. Increasing the multiplier to 15x would give the processor an even 3 GHz clock speed.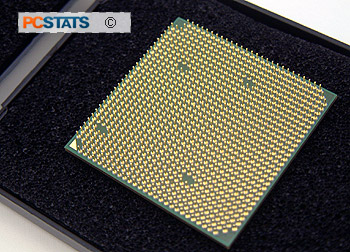 Unfortunately, while the AMD Athlon64 FX-60 would POST at 3 GHz, it would BSOD while booting into WindowsXP. Surprisingly, increasing the voltage did not stabilize the processor and it not seem to affect things one bit! Lowering the multiplier back down to 14x, the motherboard clock speed was increased slowly. The top speed the system could run was 206 MHz or 2.88 GHz. Anything higher and stability was not guaranteed.