Lables are pretty good, making it a breeze to find your way around the different Serial ATA II channels, USB, IEEE and High Definition Audio headers.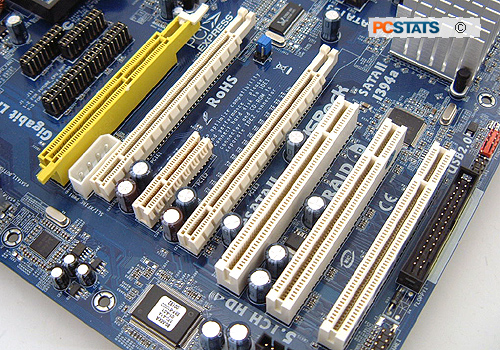 Considering the ASRock 939SLI32-eSATA2 is a budget board, no header brackets are included which is a shame. If you want more USB ports better bring the manual to the store to make sure they get the right bracket!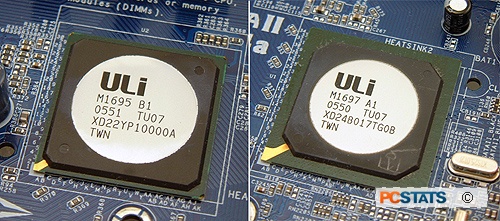 The PCI Express x4 slot is not closed at the back so there's also the option of installing a third PCI Express x16 videocard here, albeit only functioning at PCI-E x4 speeds. With three PCI Express videocards this will make it possible to have up to six monitors running at the same time! Though, only the PCI Express x16 slots can be SLI'd together.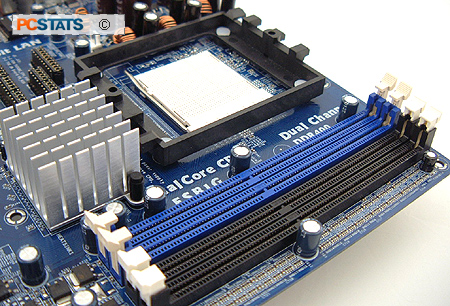 The user's manual is a bit thin in terms of details so a novice computer user might want to get some backup before attempting to install the board. ASRock should really do something about that as more users are building their systems than ever before. Next up we look into the External SATA storage options and a little something called RoHS that is set to change the computer world.