The fact of the matter is simple, the DDR memory standard simply cannot provide enough memory bandwidth to a dual core Athlon64 X2 or FX processor, that's why AMD needed to turn to DDR-2 RAM.

Here's an example, the dual core Athlon64 FX-62 can use up to 12.8GB/s worth of bandwidth, while DDR400 memory can provide just 6.4 GB/s bandwidth when running in a dual channel configuration. With the CPU industry moving towards parallelism, giving the processing cores enough memory bandwidth will be a key issue in improving performance.

Dual core Socket AM2 Athlon64's are compatible with DDR2-400, DDR2-533, DDR2-667 and DDR2-800 memory. Wouldn't you know it, two DDR2-800 DIMMs running in dual channel configuration can provide a dual core Athlon64 X2 or FX processor with as much memory bandwidth as it needs. Single core Socket AM2 Athlon64's support memory up to DDR2-667, more than what a single core processor requires.

The socket AM2 Athlon64 processor platform should go a long way to stimulating the DDR-2 memory industry, because key to the AM2's survival will be access to low latency DDR-2 parts. Up until now that's been something of an oxymoron... companies like Corsair, Patriot Memory, OCZ, and Buffalo Technology have already begun releasing quick low latency DDR-2, much of it currently based on Micron Rev.E DRAM.

This will prevent some confusion for consumers, because while PC2-6400 DDR-2 with timings of 5-5-5-15 has been just dandy for Intel Pentum D processors, the integrated memory controller of the socket AM2 Athlon64 processor is much more picky. A starting place to begin is PC2-8500 or PC2-6400 DDR-2 that can run with CAS latency timings of 4-4-4-12. Judging from what we've seen of the socket AM2 in benchmarks, memory with these latency timings will have a much greater impact on overall performance than bumping up memory speed.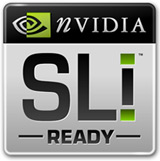 DDR-2 and nForce 500 Series EPP Memory
Enhanced Performance Profiles take over where JEDEC's SPD leaves off, and as the name implies, adds performance profiles to the memory in addition to the conservative compatibility settings programmed in the SPD. EPP compliant memory is dubbed "SLI Ready" (great marketing on nVIDIA's part) and allows the system to automatically tighten up memory timings and increase voltages for more performance on compatible chipsets - currently anything in the nForce 500 series. Corsair and nVIDIA have developed the open standard, but there is nothing to prevent SIS or even VIA from adopting Enhanced Performance Profiles.
Whether you're a novice or experienced computer user, the benefits of EPP memory are immediate. Corsair is the initial memory manufacturer out the door with this new feature, and it looks like OCZ has already jumped on the trend with its own set of EPP-based DDR-2 memory parts. I'd expect most enthusiast memory brands to follow suit.