So, what goes in it?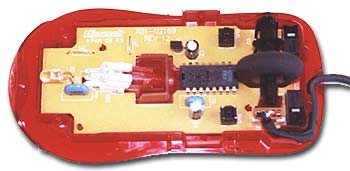 With less moving parts, the Microsoft Intellimouse Optical is cheaper to make and should guarantee a few things: it should stay clean (no ball and rollers to pick up dust.) it should also last a long time (Microsoft backs this up with a 5 year warranty,) and the unit should be very light and comfortable.

So how does this all work?  The MS Intellimouse Optical is using Microsoft's "Intellieye" technology whereby a tiny digital CMOS camera takes 1,500 pictures per second of the surface beneath the mouse.  Microsoft claims that the "Intellieye" technology will work with virtually any surface, the preferred mousing surface is still an Everglide or Ratpad.  There is also an LED that flashes to illuminate the area when the mouse is moved, the LED has a nice effect for those latenight frag-fests as well as late night hardware reviewing...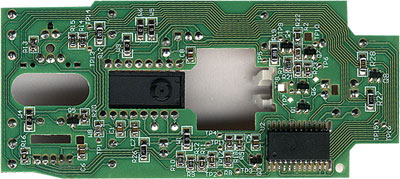 Now lets see about those special features....
SEARCH PCSTATS

---

Use the power of Google to search all of PCSTATS and the PCSTATS Forums. Tell us what you think of this new feature - FEEDBACK?