Abstract: Who doesn't like to see the coolest gadgets to hit the high-tech market? I know we do! We've compiled a gallery of the coolest innovations that caught our attention at COMDEX 2000.

Home > Reviews > Computer / SFF PCs > Comdex 2000
Toshiba large format e-book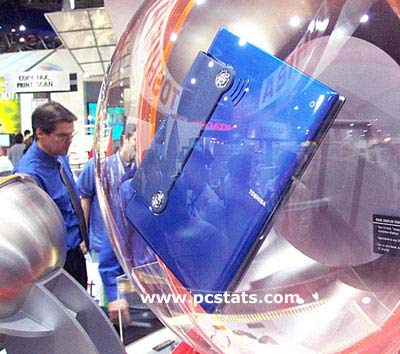 The outer cover of one of the most interesting adaptations of notebook technology is this unit from Toshiba. Still very much in the prototype stage however. Essentially this notebook is a keyboardless e-book, which among various thin-footprint technologies incorporates SD memory modules for easy storage and access of data between a host of systems.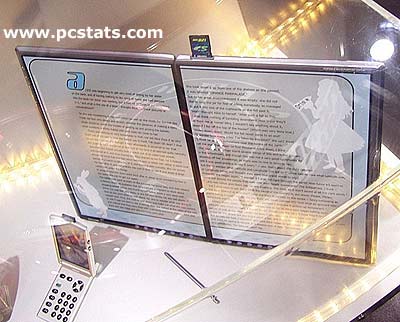 Looking inside this adaptation of the "Browsing Pad" the e-book is based on similar technologies. Again SD memory modules and thin Lithium-ion batteries are used to achieve a low profile appearance, and extended battery life. The unit folds closed when not in use to protect the screen from damage.
SEARCH PCSTATS

---

Use the power of Google to search all of PCSTATS and the PCSTATS Forums. Tell us what you think of this new feature - FEEDBACK?