Abstract: Who doesn't like to see the coolest gadgets to hit the high-tech market? I know we do! We've compiled a gallery of the coolest innovations that caught our attention at COMDEX 2000.

Home > Reviews > Computer / SFF PCs > Comdex 2000
Sexy cases and sub-notebooks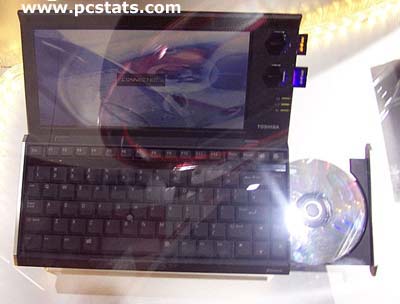 Lastly and much more recognizably is this mock-up of new form factor for a Toshiba sub-notebook, DVD player included. Again a heavy reliance on SD memory modules is emphasized. We don't have any info on what type of processor might eventually make it into this little computer.
EUPA cases
---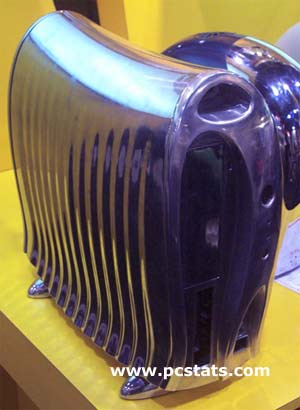 This has got to be one of the sleekest cases we've seen anywhere. The case, designed to hold an all-in-one entertainment computer is made from cast and polished aluminum and is meant to sit next to a serious stereo or entertainment system.
SEARCH PCSTATS

---

Use the power of Google to search all of PCSTATS and the PCSTATS Forums. Tell us what you think of this new feature - FEEDBACK?