Abstract: Who doesn't like to see the coolest gadgets to hit the high-tech market? I know we do! We've compiled a gallery of the coolest innovations that caught our attention at COMDEX 2000.

Home > Reviews > Computer / SFF PCs > Comdex 2000
MP3 and CDRW units from Iomega
IOMEGA MP3 devices
---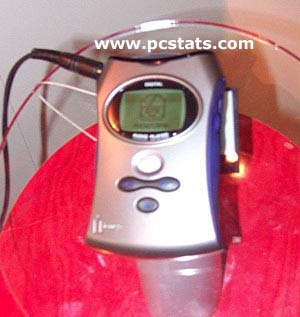 With a name like Hip-Zip you almost have to wonder how Iomega managed to jam this little pack of cards sized MP3 player with a PocketZip (also know as Clik) drive in the top. With 40Mb of storage on the inexpensive little disks, it solves the problem of expensive flash media for MP3 players. But with a mechanical mechanism now required to pull the data off the disks, battery life may become more of an issue than with previous players, even with its reported 12 hours of life from a Lithium Ion battery. Hooks up to any PC via a USB cable.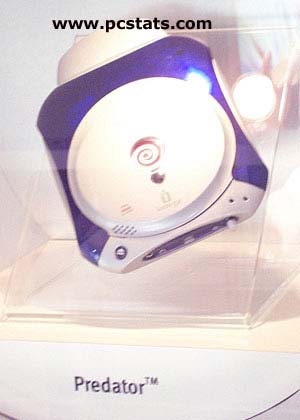 Iomega's Predator is a USB CD-RW drive that while portable in appearance is destined for the desktop. The hot-swapable device burns CDRW's at a 4x speed, and can re-write disks at 4x as well. Reading CD's is capped off at a not so astounding 6X. A IEEE1394 based version is expected to be released soon.
SEARCH PCSTATS

---

Use the power of Google to search all of PCSTATS and the PCSTATS Forums. Tell us what you think of this new feature - FEEDBACK?